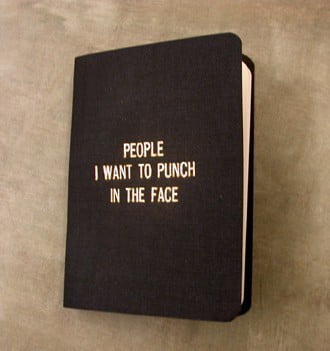 Done with This One? Click Here for the Next Awesome Post!
Rude Little Black Book
---
This isn't a diary – think of it as a hitlist. Feel free to jot down the names of all your enemies, and then for added kicks, write stories about what you wish you could do to them. Okay it's a diary.