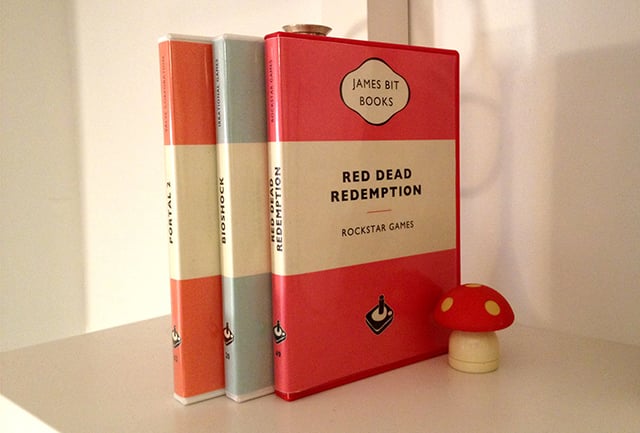 Done with This One? Click Here for the Next Awesome Post!
Retro Book Game Covers
---
James Bit makes jackets that make game cases look like classic Penguin books. You can customize the author, title and colors, but he'll only send the template; you'll have to print it on your own.