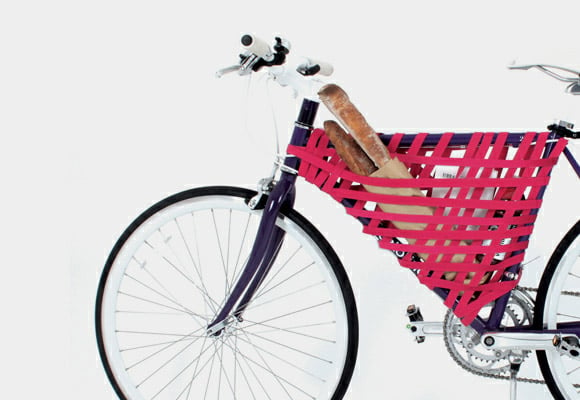 Done with This One? Click Here for the Next Awesome Post!
Reel Bike Storage System
---
Yeongkeun Jeong and Aareum Jeong devised this clever system of stick-on dots and a lengthy strap which can be woven around the triangular frame of most bikes, creating storage space out of the void.