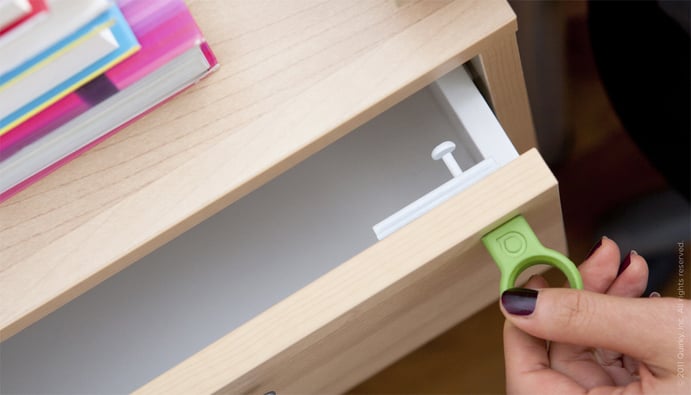 Done with This One? Click Here for the Next Awesome Post!
Quirky Covert Magnetic Lock
---
The Covert is a discreet lock that you can attach to the inside of practically any storage with a door or drawer. It comes with a magnetic "key" that moves the Covert's latch to lock or unlock it.