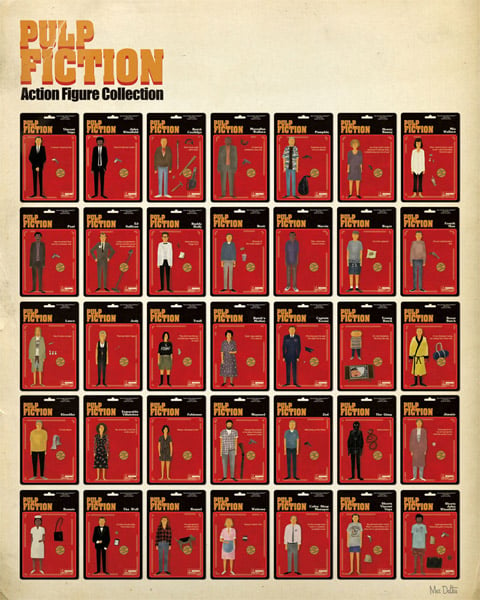 Done with This One? Click Here for the Next Awesome Post!
Pulp Fiction Action Figures
---
Buenos Aires-based artist Max Dalton created a supercool poster featuring The Pulp Fiction Action Figure Collection for an upcoming art show in New York. Wish we could be there to see it in person.