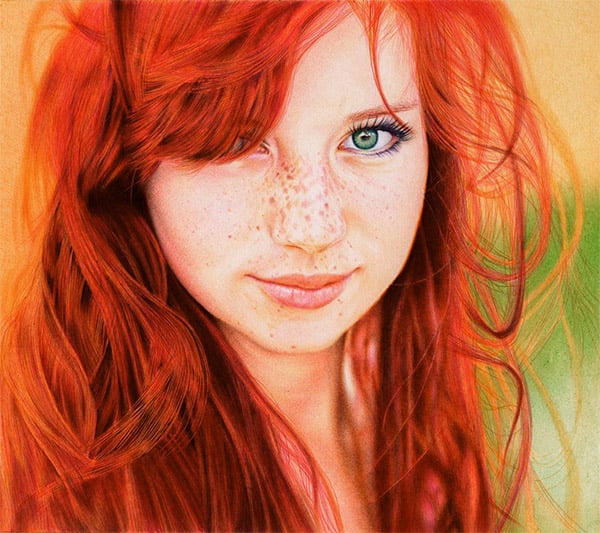 Done with This One? Click Here for the Next Awesome Post!
Photoreal Ballpoint Pen Drawing
---
This might look like a photograph, but if you can believe it, it was actually drawn using 6 colored and 1 black BIC pen. It took attorney/artist Samuel Silva 30 hours to complete. More drawings here.