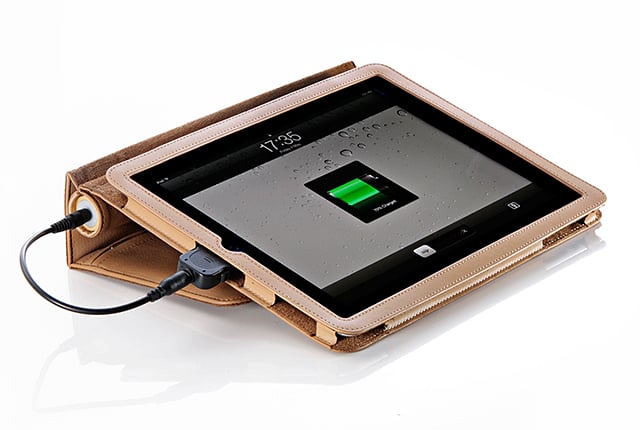 Done with This One? Click Here for the Next Awesome Post!
Pebble Folio iPad Battery Case
---
The Pebble Folio is a leather case for the iPad 1, 2 and 3 with a built-in 6600mAh battery that can recharge an iPad up to 65%. It also comes with additional adapters for other mobile devices.