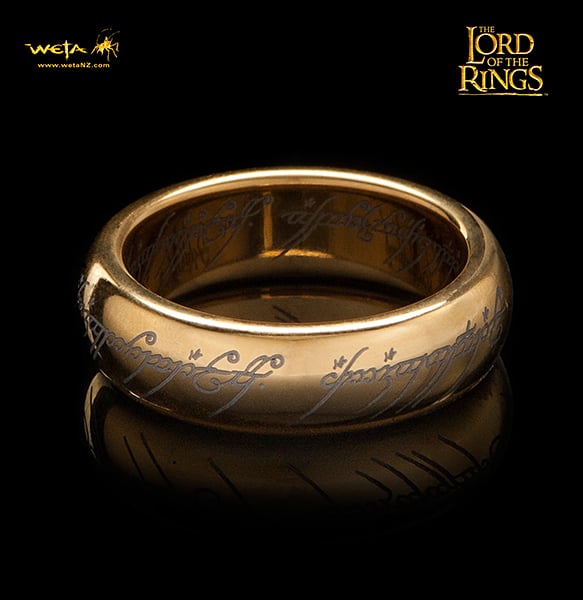 Done with This One? Click Here for the Next Awesome Post!
LotR One Ring Replica
---
Made by WETA using the designs of Jens Hansen, the ringmaker who made the One Ring movie prop for The Lord of the Rings trilogy. The ring is made of 18K gold-plated tungsten carbide.