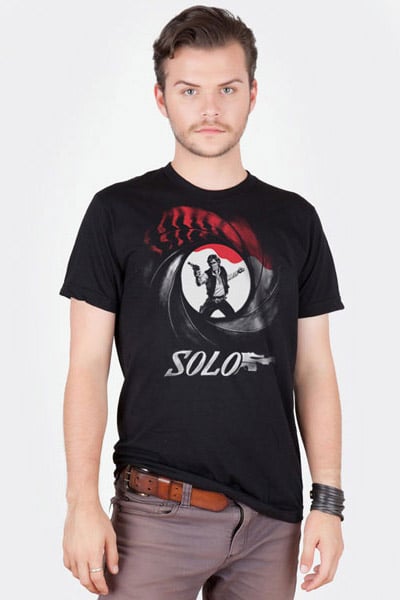 Done with This One? Click Here for the Next Awesome Post!
License to Shoot First
---
Han Solo meets James Bond in Ian Leino's latest t-shirt design, a must wear for Star Wars or 007 geeks. New customers get $5 off their first order through 12/9. Greedo doesn't stand a chance.