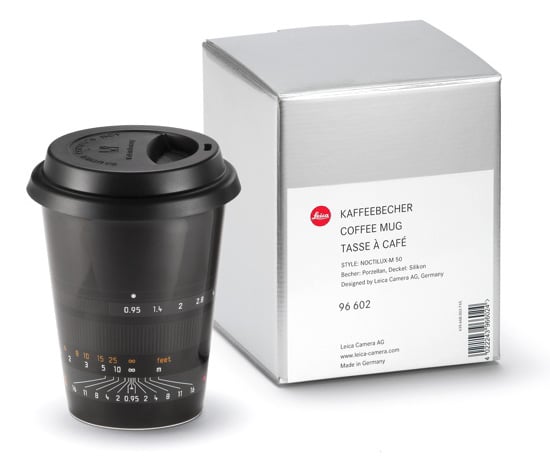 Done with This One? Click Here for the Next Awesome Post!
Leica Lens Coffee Cups
---
Affordable gifts that are still worthy of the moneyed Leica fan. These limited-edition coffee mugs sell for $35 and are based on Leica's Noctilux-M 50 and Summarit-S 70 lenses. Call Leica USA to order.