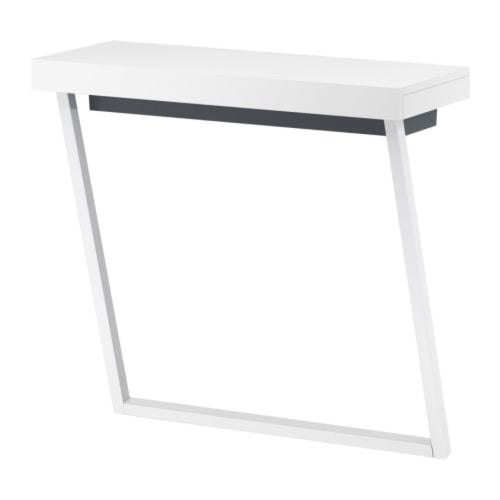 Done with This One? Click Here for the Next Awesome Post!
IKEA Ludvig Charging Shelf
---
A simple shelf with a hidden compartment to store your gadgets' chargers and cables. The inside is lined with felt, and has a hole in the bottom so you can easily lead cords to a socket.