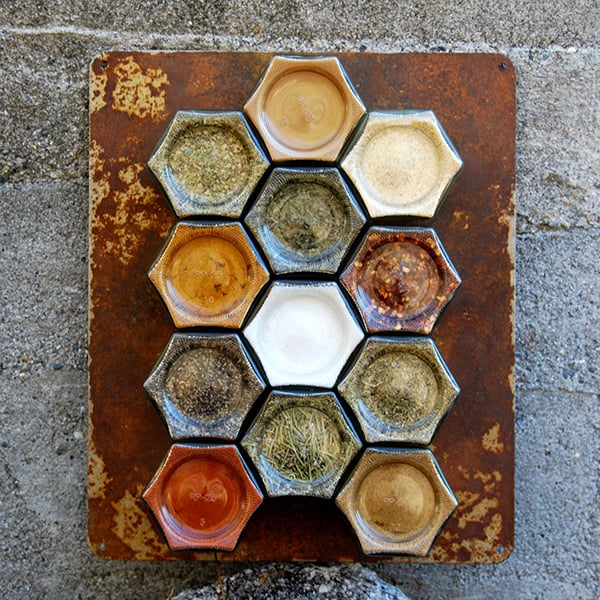 Done with This One? Click Here for the Next Awesome Post!
Gneiss Spice Magnetic Jars
---
1.5oz jars with magnetic lids. Easy to stack and peruse. You can even order them with spices included plus labeled lids. Or get just the jars and use them to store nuts, bolts and other small items.