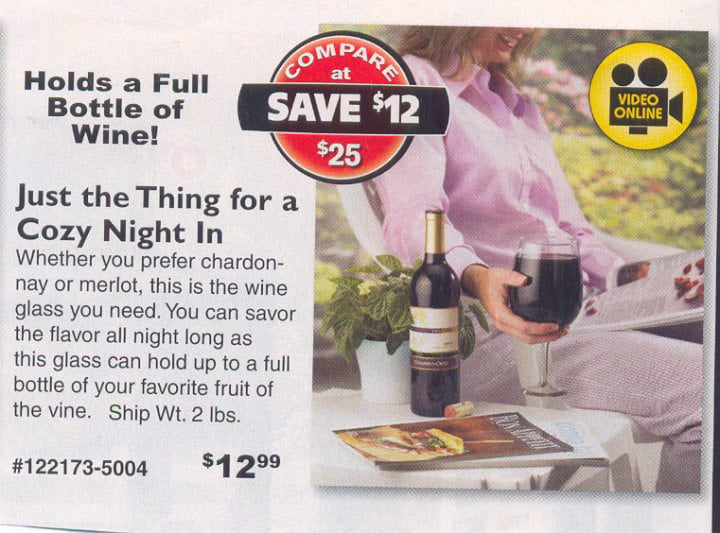 Done with This One? Click Here for the Next Awesome Post!
Full Bottle Wine Glass
---
…or you could just use a straw. Heck, just drink straight from the damn bottle – in a paper bag. But that wouldn't be classy, would it now? Want one? Amazon has some in stock.