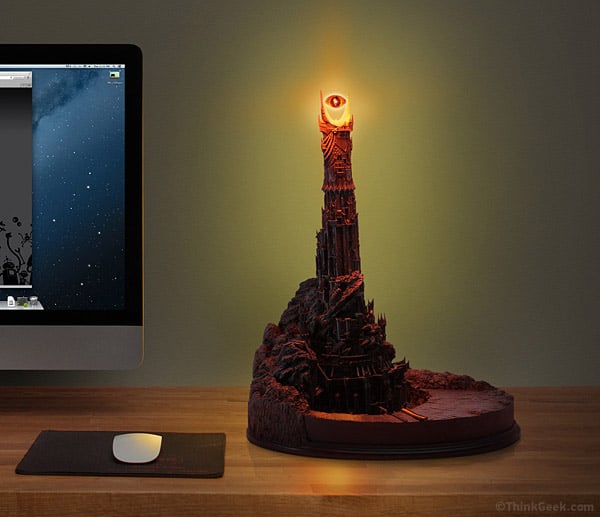 Done with This One? Click Here for the Next Awesome Post!
Eye of Sauron Desk Lamp
---
One does not simply walk into your cubicle – especially if you've got it lit up with this miniature Barad-dûr, perfect for illuminating your keyboard and mouse – assuming you don't mind having your flesh seared off.