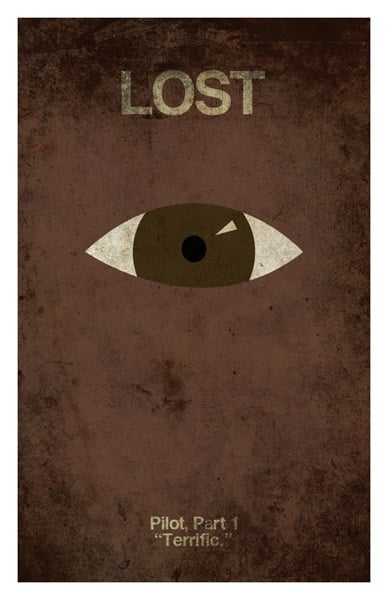 Done with This One? Click Here for the Next Awesome Post!
Every Lost Episode Poster
---
Losties everywhere surely will appreciate the major feat Gideon Slife is undertaking: creating an art poster for each and every episode of Lost. We like the sparse style and humor in his prolific collection.