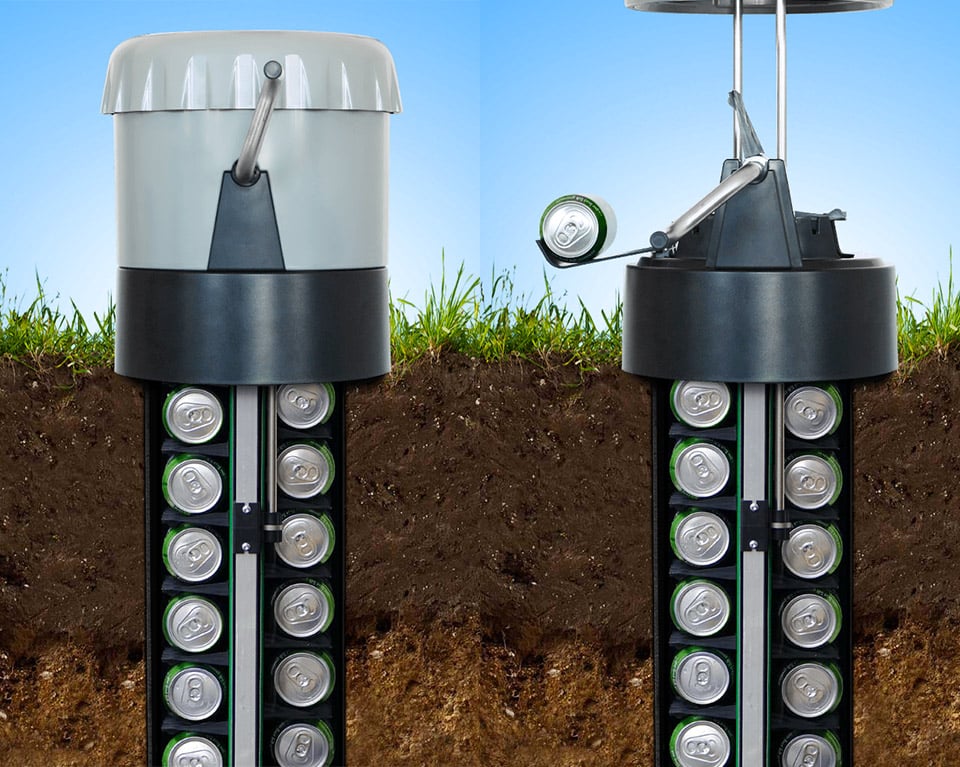 Done with This One? Click Here for the Next Awesome Post!
eCool In-Ground Beer Cooler
---
Keep your beer nice and cool year round without need for refrigeration. The eCool takes advantage of the natural temperature change below ground, feeding new cans to the top with a simple crank mechanism. Holds 24 cans.