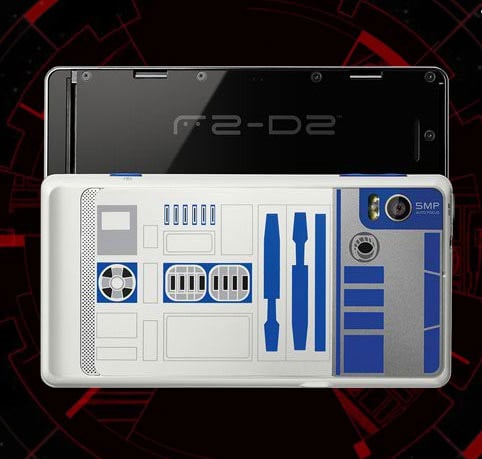 Done with This One? Click Here for the Next Awesome Post!
Droid 2 R2-D2 Edition
---
This limited-edition Motorola Droid 2 is decked out in the style of everyone's favorite R2 unit, including a back that looks a little like R2 if you had run him over with a steamroller.