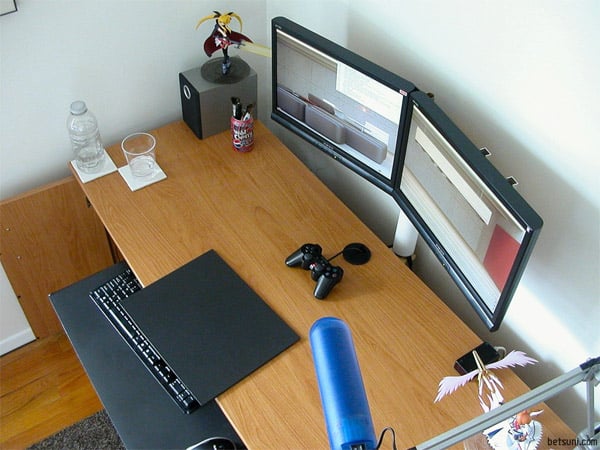 Done with This One? Click Here for the Next Awesome Post!
DIY: Dual Monitor Stand
---
It's only able to swivel slightly, but for less than $15 it's tough to beat this DIY Dual Monitor Stand; it's mounted to a desk and made with galvanized steel pipe, PVC pipe, and wood.