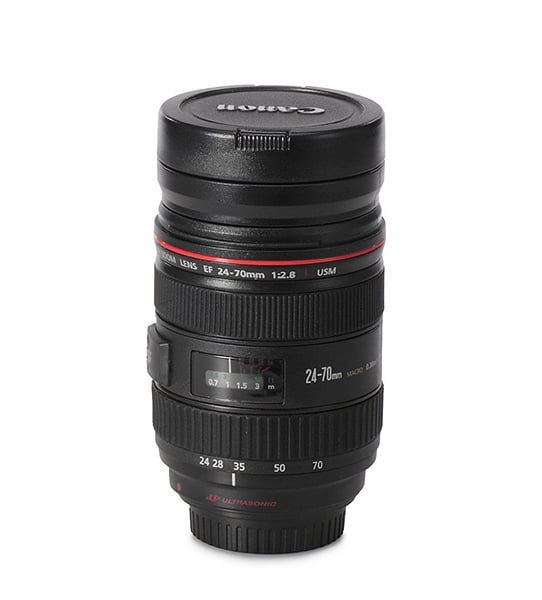 Done with This One? Click Here for the Next Awesome Post!
Claybox Canon Lens Mug
---
Camera lens mugs are nothing new, but this one from Claybox has a cool trick up its sleeve. The mug extends or retracts like a real lens when you rotate its zoom ring. If you're more of a Nikon fan, get this mug instead.