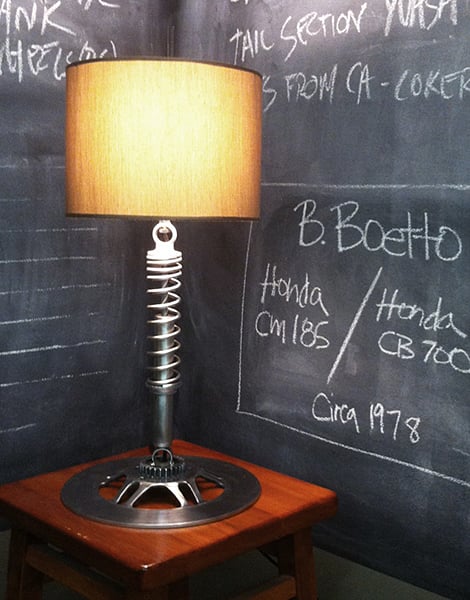 Done with This One? Click Here for the Next Awesome Post!
Classified Moto Lamps
---
Custom bike shop Classified Moto puts some of its surplus parts to good use by turning them into lamps. The parts come from 70s and 80s Japanese motorcycles and still bear dings and dents from use.