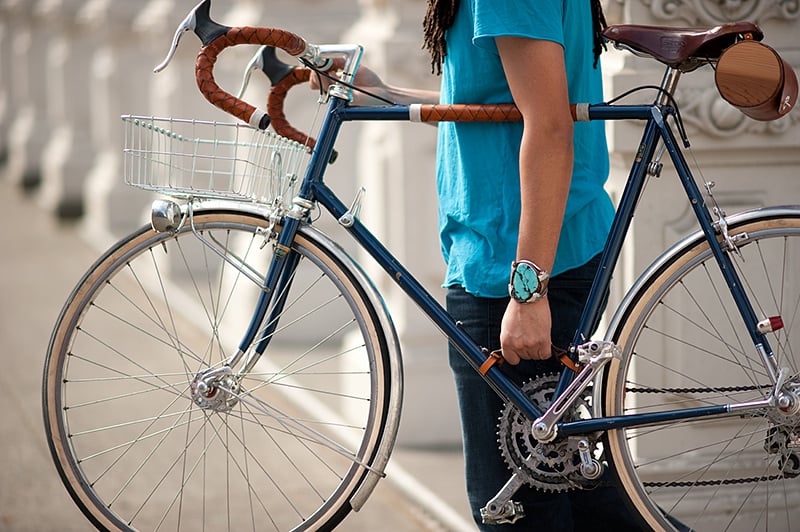 Done with This One? Click Here for the Next Awesome Post!
Bicycle Frame Handle
---
An adjustable leather handle that sits just above your bicycle's gears. It lets you carry your bike with your arm in a natural position that's easier and much more comfortable than if you held your bike up by its top tube.