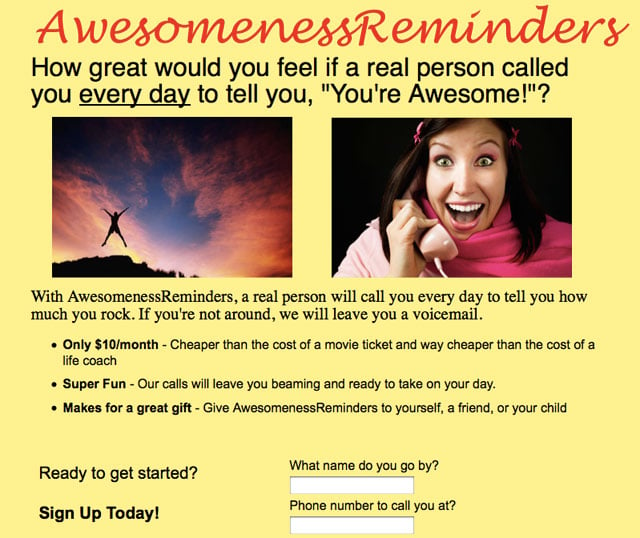 Done with This One? Click Here for the Next Awesome Post!
AwesomenessReminders
---
Got $10 bucks to spare? Do us a favor and try out this service which promises to have someone call you daily to remind you that thou art awesome. We've paid a lot more for a lot worse.