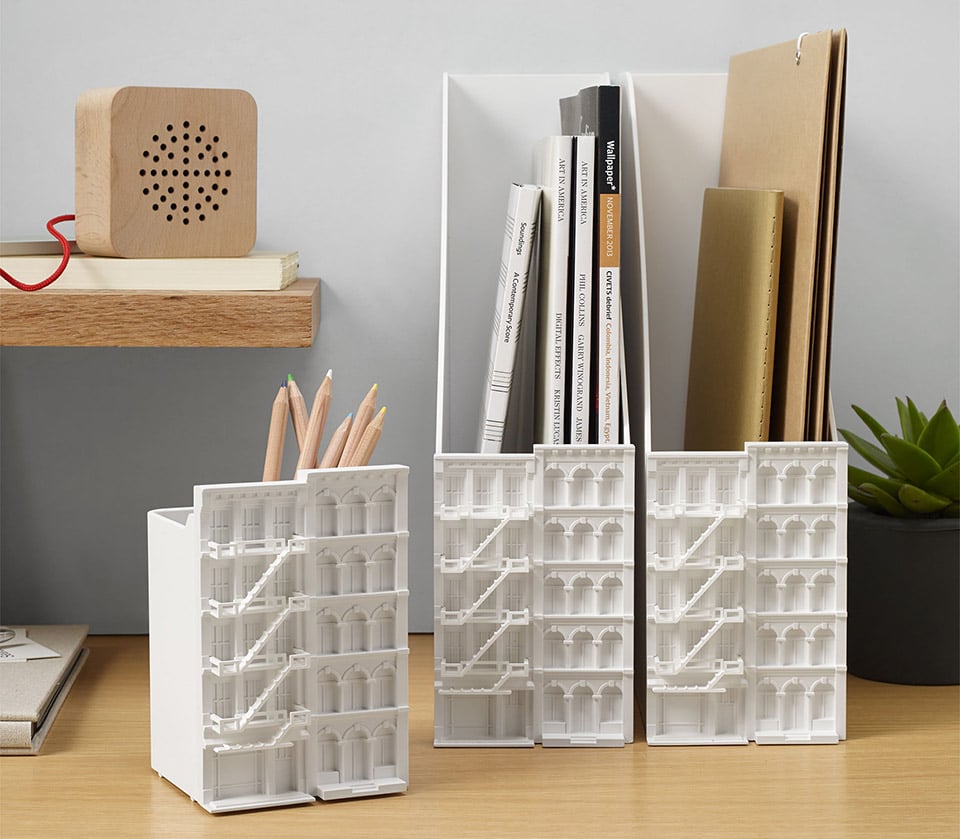 Done with This One? Click Here for the Next Awesome Post!
Archi Desk Accessories
---
Designed by Hsunli Huang, these architectural file holders and pen cups are inspired by the fire escapes and facades of the cast iron buildings of New York's SoHo district. Made from ABS plastic. If only the actual buildings were this pristine.