What the Fact?
books | trivia | August 27, 2019
From the Cornflake Wars of 1906 to the Toilet Paper Panic of 1973, author Gabe Henry's and illustrator Dave Hopkins' compact almanac is filled with one strange historical fact for each day of the year. Makes a great gift for trivia buffs or a bedside reader for your guest room.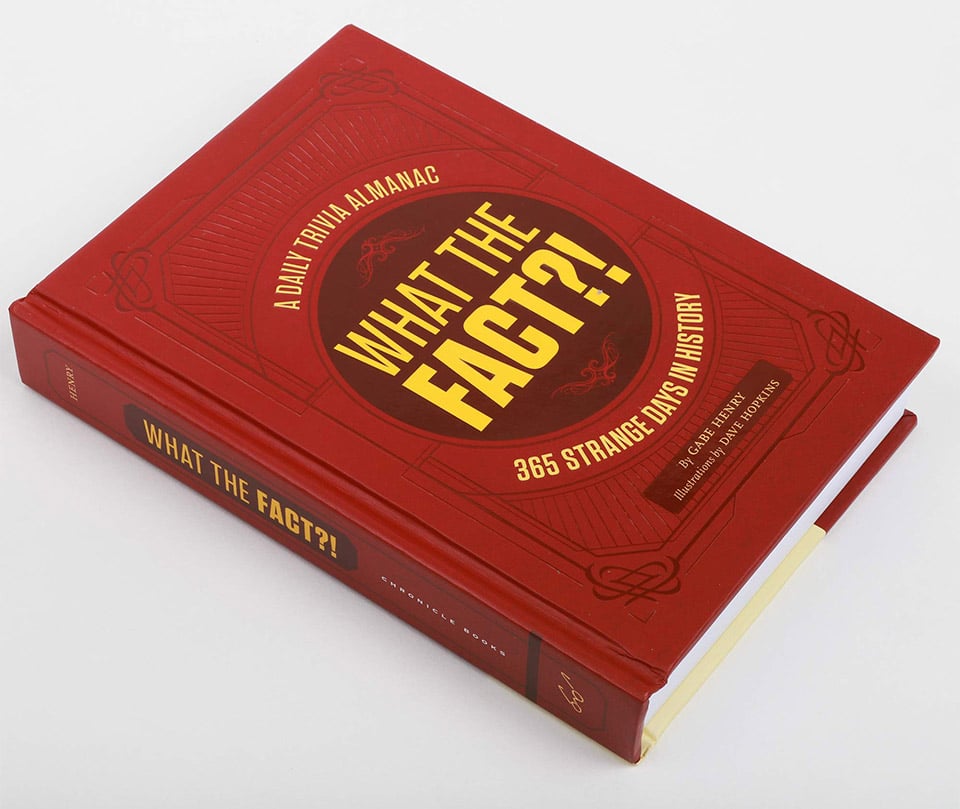 The Awesomer is reader-supported. When you buy through links on our site, we may earn an affiliate commission. As an Amazon Associate I earn from qualifying purchases. Learn more.