True Facts That Sound Like Bull$#*t
Did you know that killer whales have been known to eat deer, or that fluffy white clouds can weigh a million pounds? Author Shane Carley's offbeat trivia book is filled with 500 strange things that sound like they were totally made up, but are factually correct.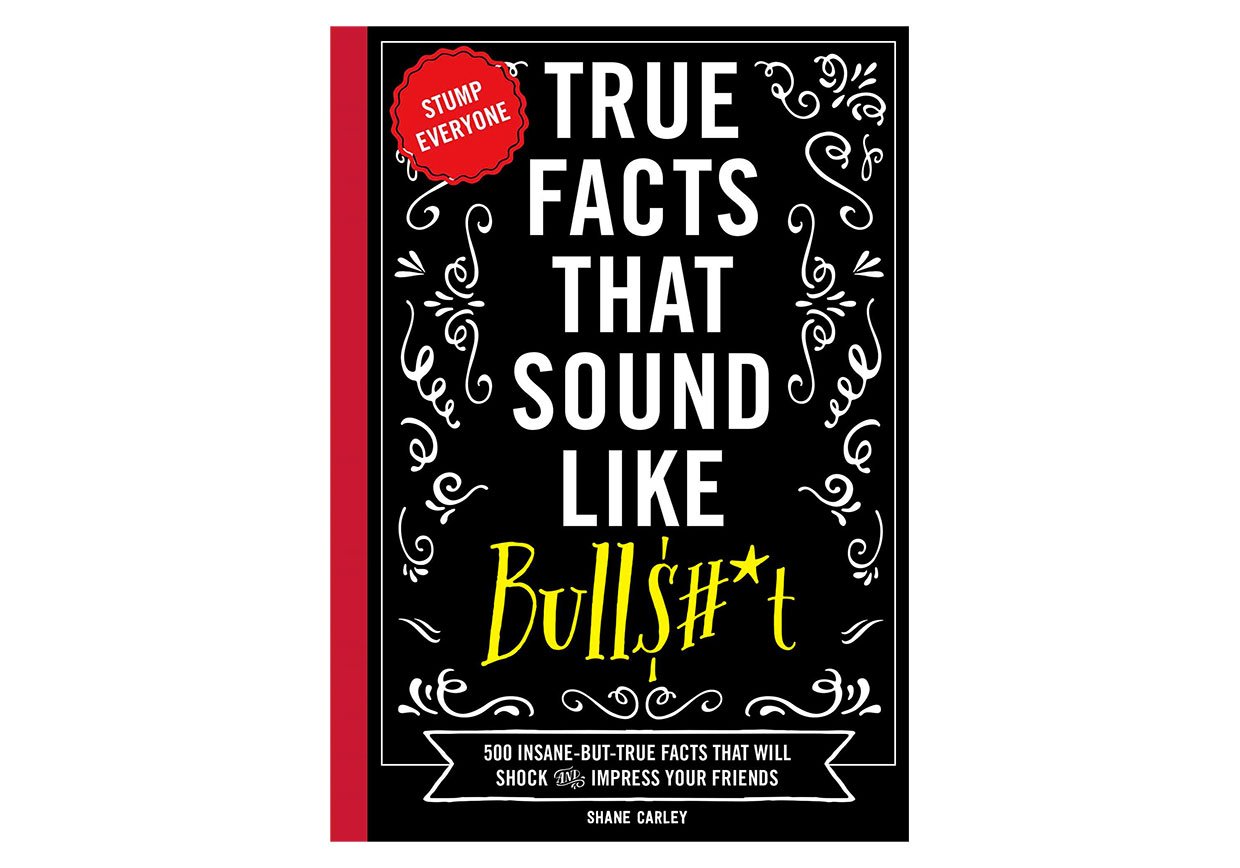 When you buy through links on our site, we may earn an affiliate commission. As an Amazon Associate I earn from qualifying purchases.