Star Wars Election '08 Tees
Obama and McCain may claim to be tough on terrorism, but neither of them have a Clone Army. Choose from your favorite Jedi or Sith Lord this November. Just let the Wookie win, okay?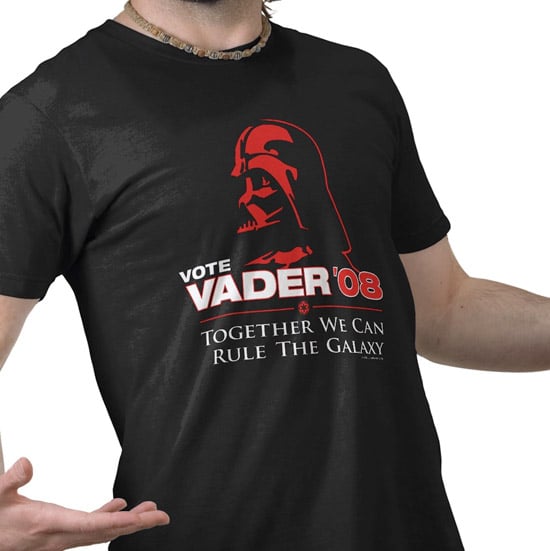 When you buy through links on our site, we may earn an affiliate commission. As an Amazon Associate I earn from qualifying purchases.