Star Trek Holiday Sweater
The latest ugly/not-ugly holiday sweater from Middle of Beyond features stitched images of the classic USS Enterprise, Klingon birds of prey, phasers, and the ship's crew. Made from 100% acrylic, guaranteed to survive a trip through the transporter.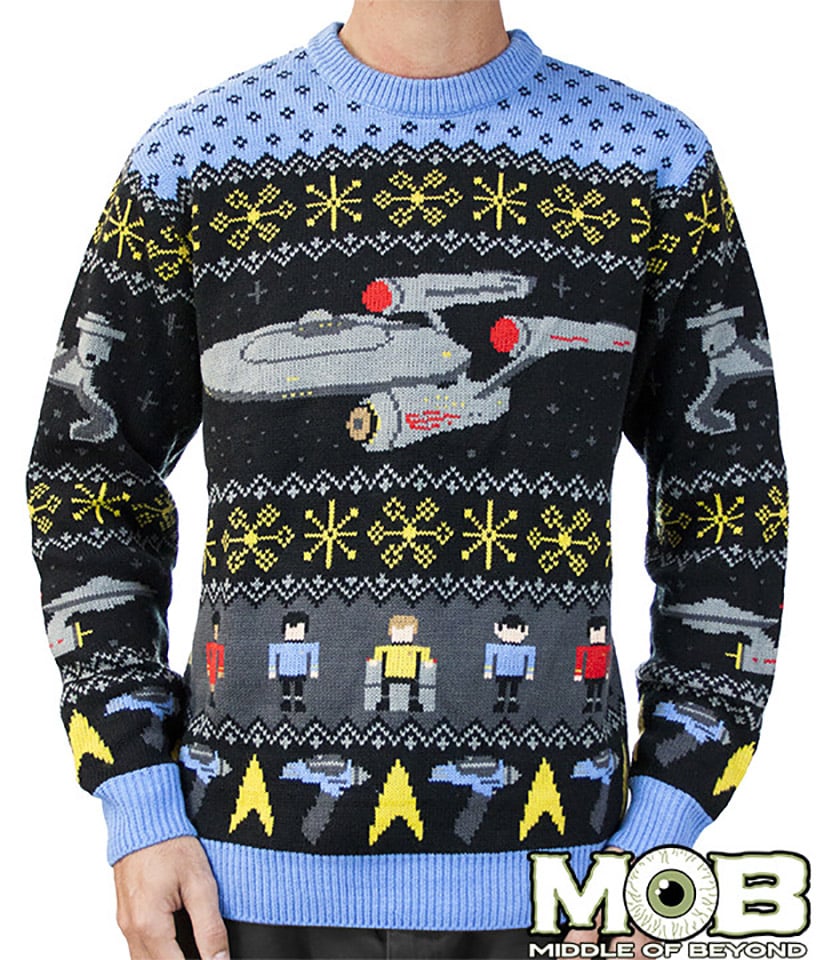 When you buy through links on our site, we may earn an affiliate commission. As an Amazon Associate I earn from qualifying purchases.