The Awesomer is reader-supported. When you buy through links on our site, we may earn an affiliate commission. Learn more.
Space Invaders Playing Cards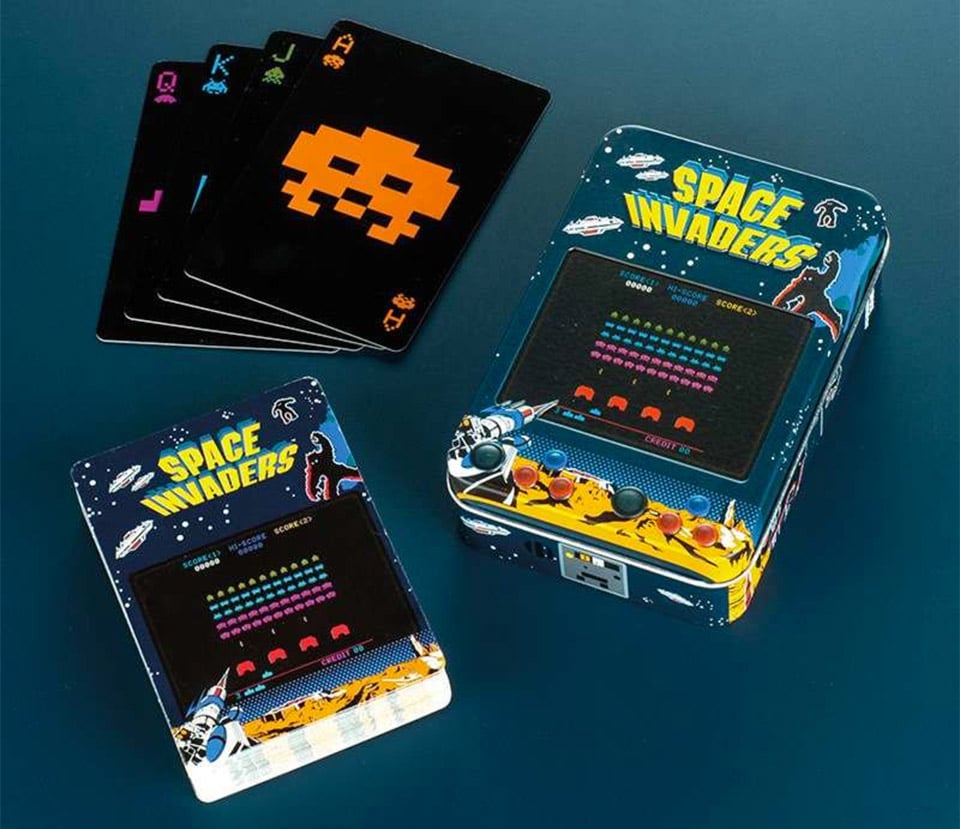 Tremble in fear at three different kinds of ships on these cards, as they Increase speed, drop down, and reverse direction towards your card table. You may have to shoot through your own bases, but you'll be okay. Have quarters to spare? They make Pac-Man cards too.