Sisyphus Toilet Paper Shelf
The myth of Sisyphus sees a man being rolling a massive boulder up a hill, only to have it roll back down before the top, then repeat the task endlessly, reminding us that the journey is more important than the destination. Now, your toilet paper can experience that journey, thanks to Artori Design's playful, diagonal bathroom shelf.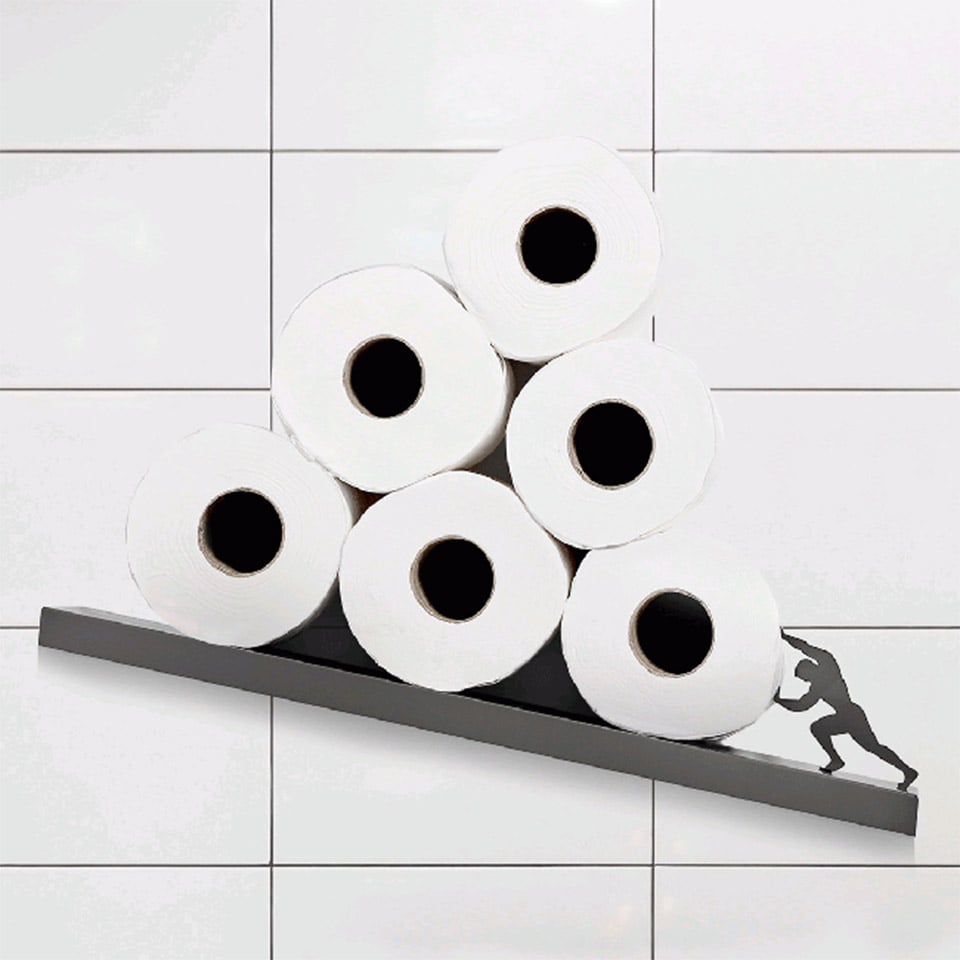 When you buy through links on our site, we may earn an affiliate commission. As an Amazon Associate I earn from qualifying purchases.