Scenic Submarine Cruise
cruises | submarines | travel | August 9, 2019
Words by Vic Arkoff / Images by Scenic
Aside from the Titanic, cruise ships don't usually execute deep dives. Until now. Scenic Luxury Cruises and Tours has become the first cruise line to equip a ship with a submarine for underwater excursions, with its new 114-stateroom, all-veranda, ultra-luxury ship, the Scenic Eclipse.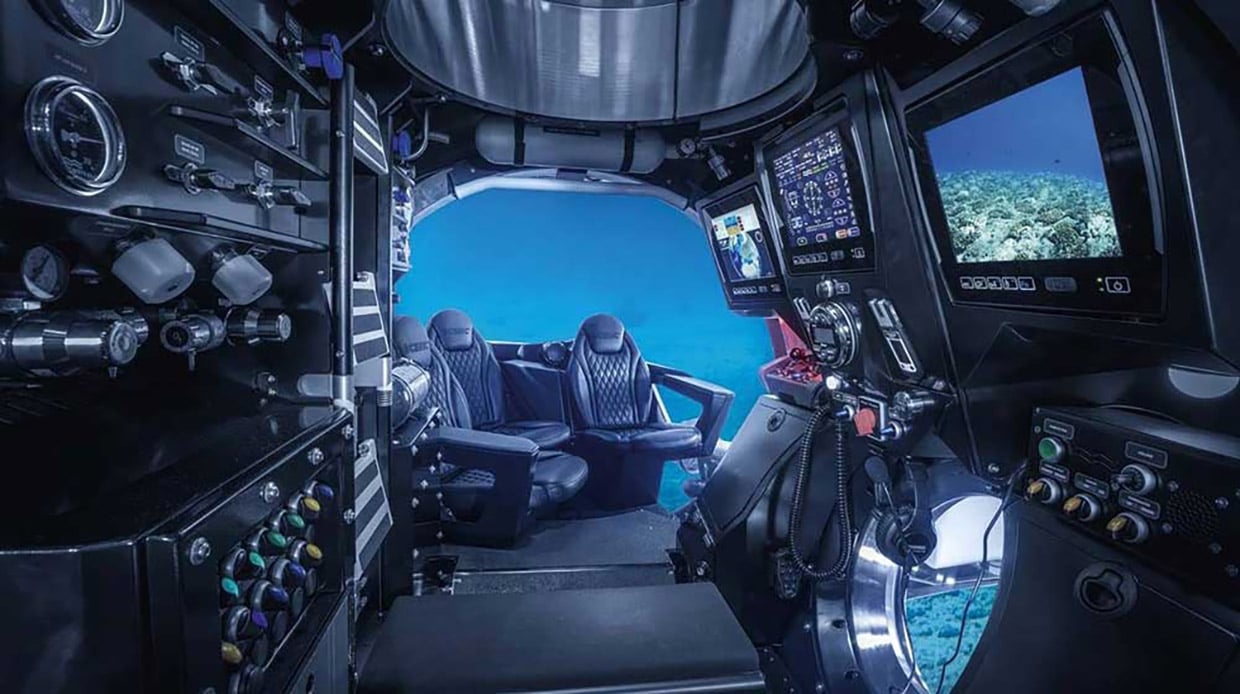 The Australian-owned cruise line's latest ship includes a rear loading dock for a private six-guest submersible, "Scenic Neptune." The U-Boat Worx Cruise Submarine 7 can dive to a depth of 200 meters. Custom-built for sightseeing, the sub will be available for extra-cost excursions on itineraries in the Arctic, Antarctic, Caribbean, Mediterranean and the fjords of Norway to Greenland.
Other Scenic Eclipse bells and whistles: two seven-seater Airbus H130 helicopters, 12 Zodiacs, kayaks, e-bikes, and a remote-operated underwater vehicle (ROV) with camera, Jacuzzi, and an indoor/outdoor swimming pool. Creature comforts include six dining options, a spa sanctuary, yoga and Pilates studios, room service, stateroom butler service, Bose surround sound system, and an almost 1:1 staff to guest ratio.
After a pre-inaugural cruise celebration event in Rotterdam, Netherlands on Saturday August 10, 2019, the luxury level yacht and its cool but sadly-not-yellow-sub begin their first commercial voyage August 15, 2019, a 13-day sailing from Reykjavik to Quebec.