Sailing with Land Rover BAR
boats | chicago | land rover | sailing | travel | June 15, 2016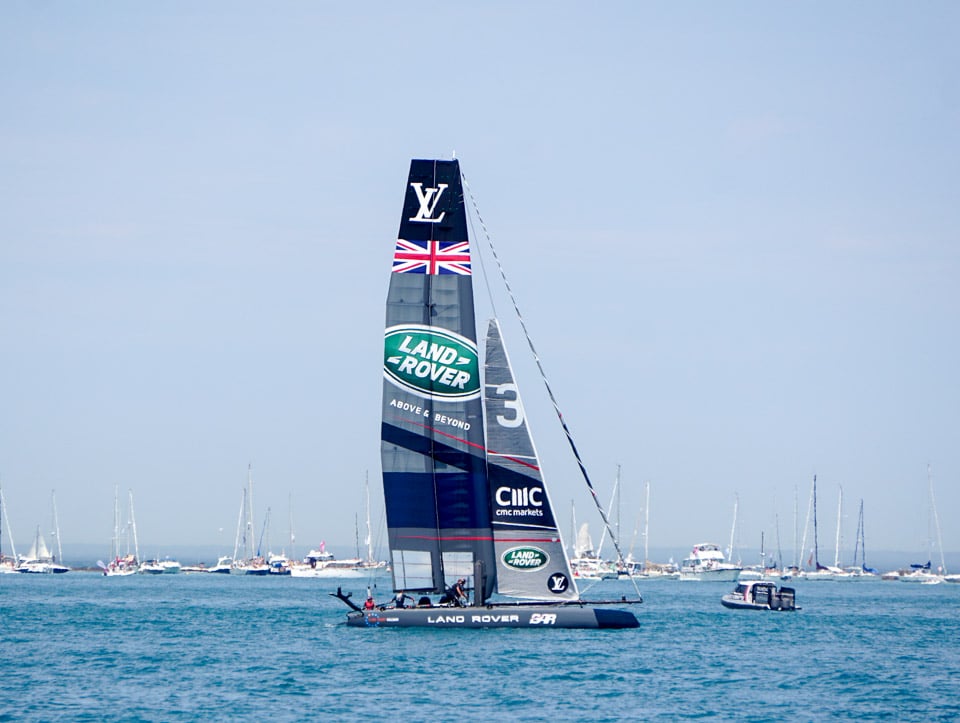 Instead of a soft main sail, the AC45F sailboat has an airplane-like wing that measures 70.5ft tall.
The boat is constructed from lightweight materials, including honeycomb aluminum and carbon fiber, bringing the total weight of the boat to just over 2900 lb.
Hydrofoil daggerboards help lift the boat from the water as speed increases, reducing drag, providing higher speeds.
The boards can be raised, lowered and angled to impact the boat's speed, its attitude, and stability.
Every part of Land Rover BAR's gear, from the boat to maintenance gear and hospitality is packed up and sent to the next race in metal shipping containers.
Sailor Matt Cornwell demonstrates the use of the grinder, which is hand-cranked to provide power to the boat's hydraulics and electronics.
Electronics used to communicate from race control to the boats while on the water.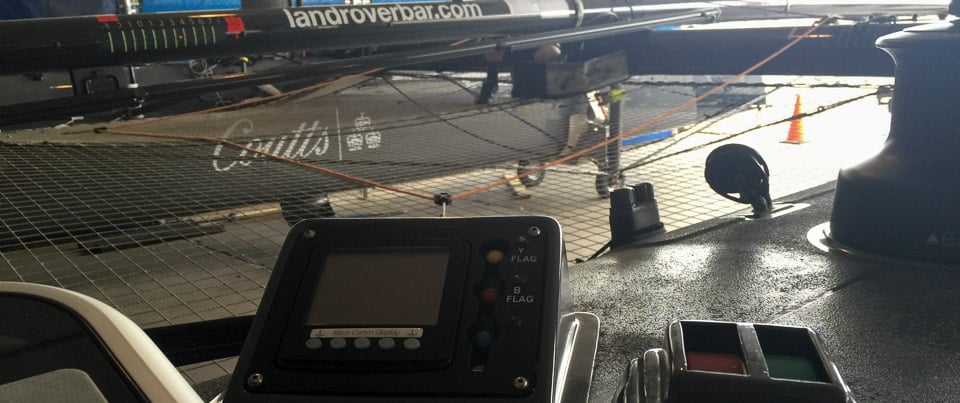 The stunning view from Chicago's Navy Pier prior to the start of the race.
These horns were ridiculously loud. They almost made us spill our drink. Twice.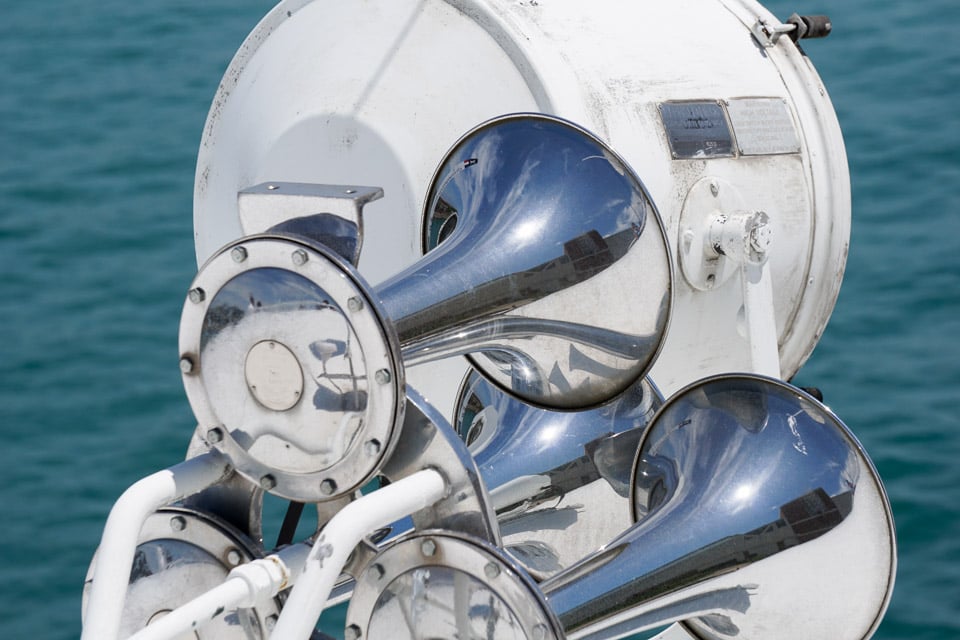 A crew member from a competing team works on rigging from a precarious position at the top of the wing.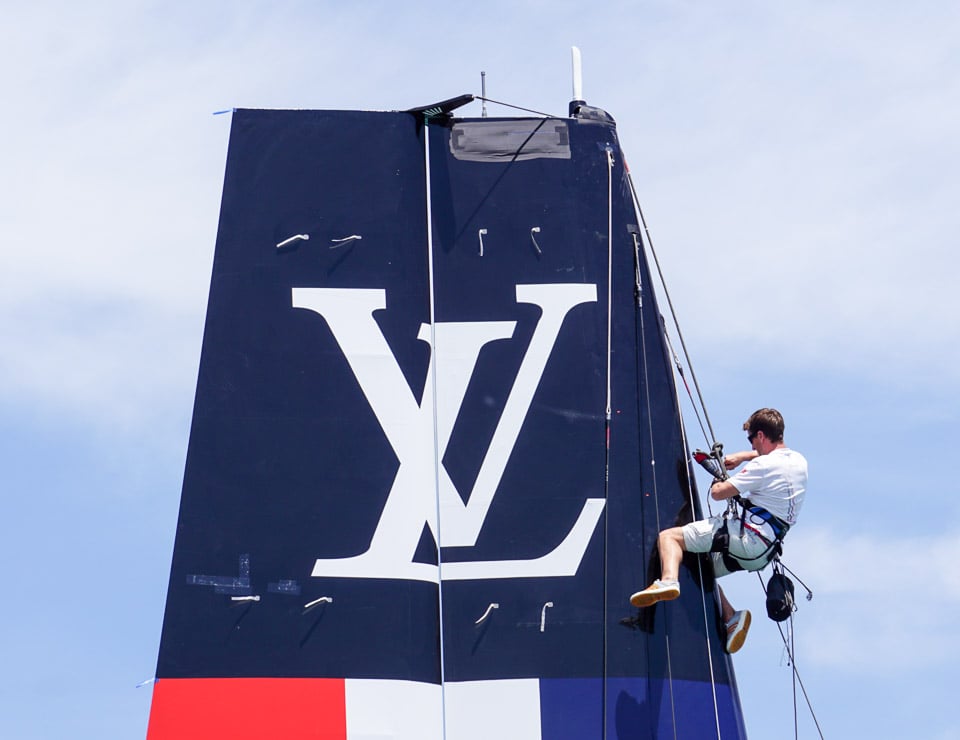 Our friendly U.S. Coast Guard keeps watch on the day's festivities.
The view from the bow of our spectator boat.
Seeing Chicago from Lake Michigan is breathtaking - still one of the greatest skylines in the world.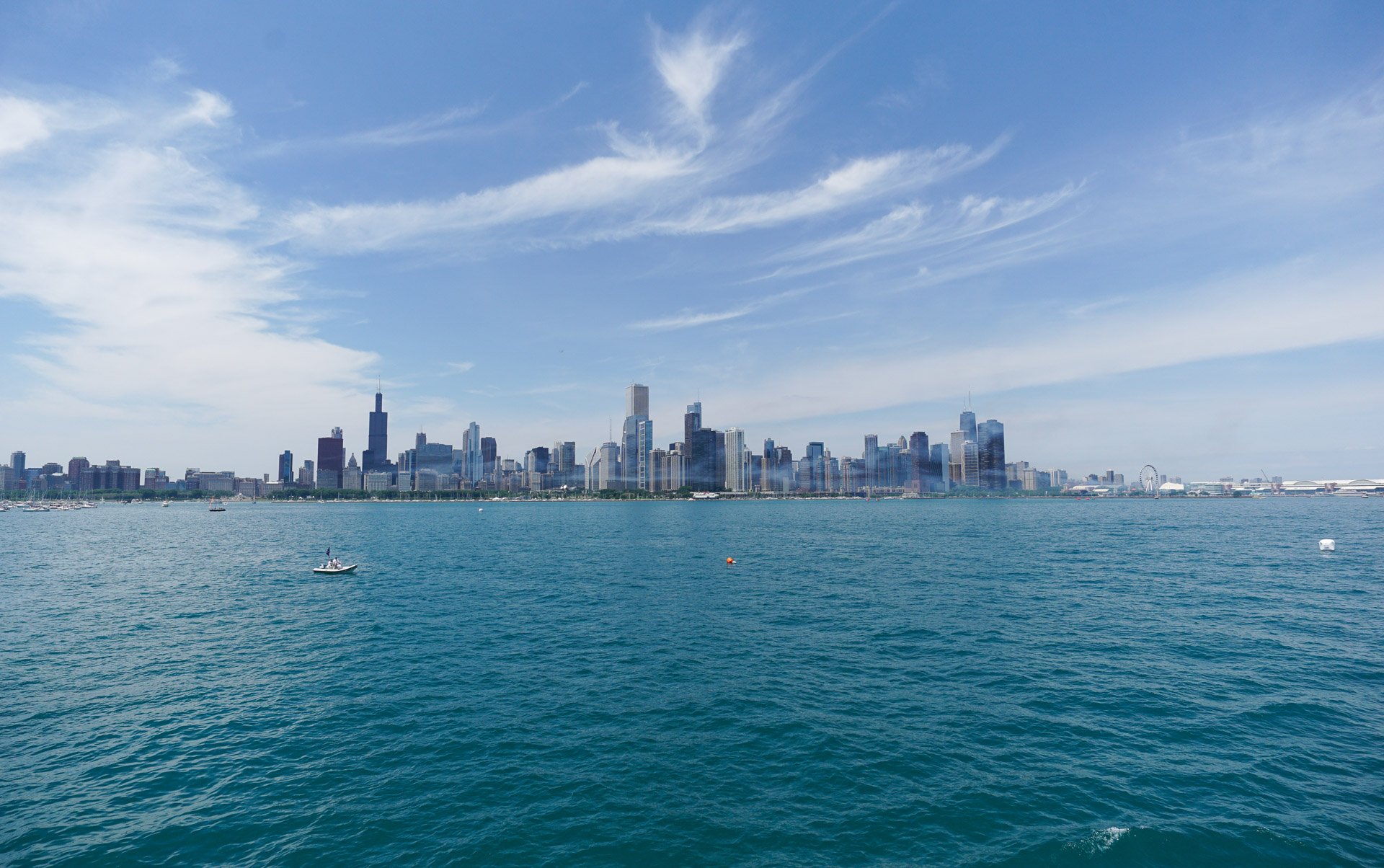 The Land Rover BAR team heads out in preparation for the race. By the time the day is done, each sailor can expect to burn about 6000 calories.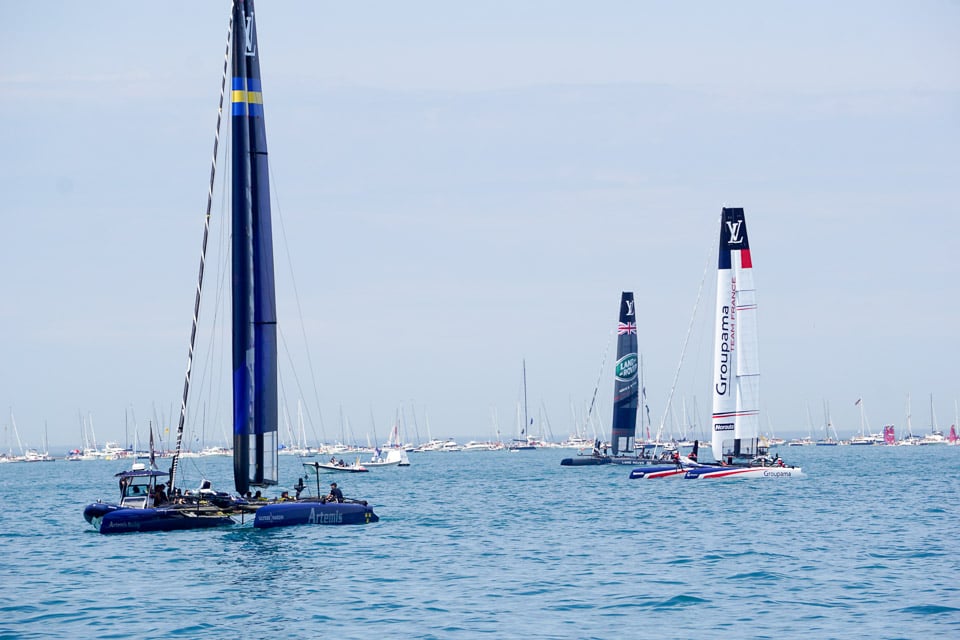 Skipper Ben Ainslie and crew in action during a practice session. (Photo by Mark Lloyd - Lloyd Images)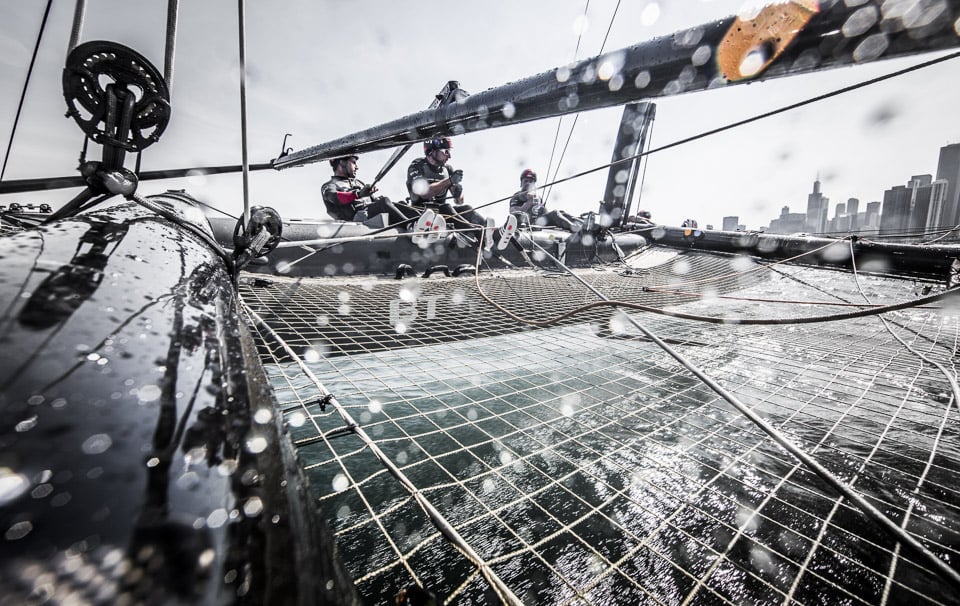 With sufficient wind, these boats can hit speeds up to 35 knots (40 mph.) (Photo by Mark Lloyd - Lloyd Images)
It's pretty amazing to see the hydrofoils in action - including the crew, there's almost 3800 pounds being lifted off the water. (Photo by Mark Lloyd - Lloyd Images)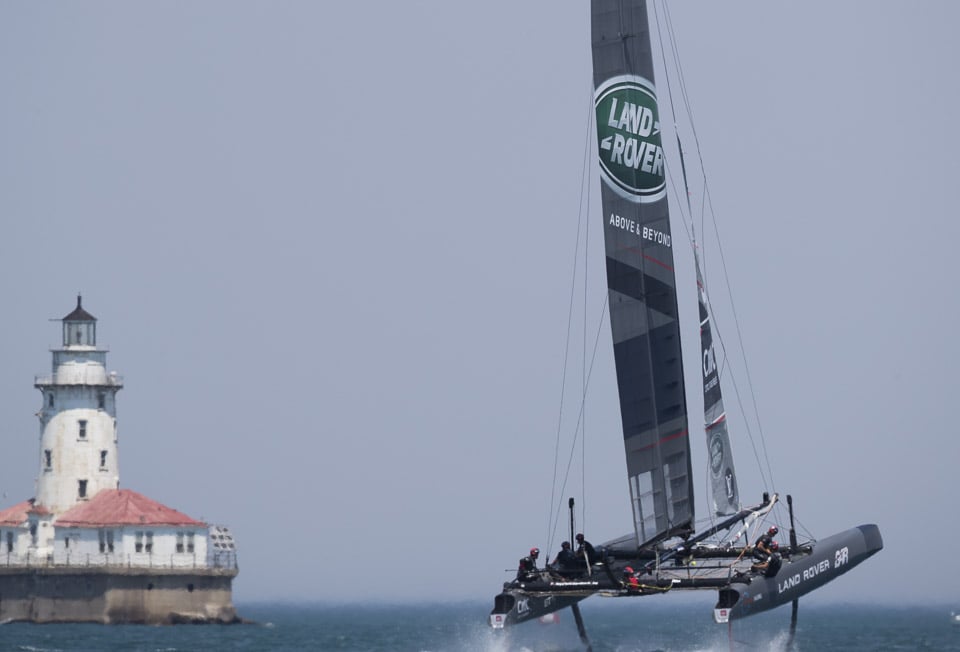 Each boat has five crew members aboard, including a Helmsman, Bowman, Grinder, Trimmer and Wing Trimmer. (Photo by Mark Lloyd - Lloyd Images)
Five additional crew members are responsible for maintenance and engineering, and an 11th team member is on standby to sail.
In the end, the Land Rover BAR team scored a podium position, and came in 2nd place overall in the Chicago competition.