Old Spice Hydro Wash
bath | grooming | old spice | April 3, 2017
This post sponsored by Old Spice
While the commercials for Old Spice Hydro Wash make us laugh, the product itself is serious stuff. We tested three of the scents, and they not only kept us smelling great all day, but our skin felt soft and smooth. We're saying goodbye to separate shower gel and body lotion for good.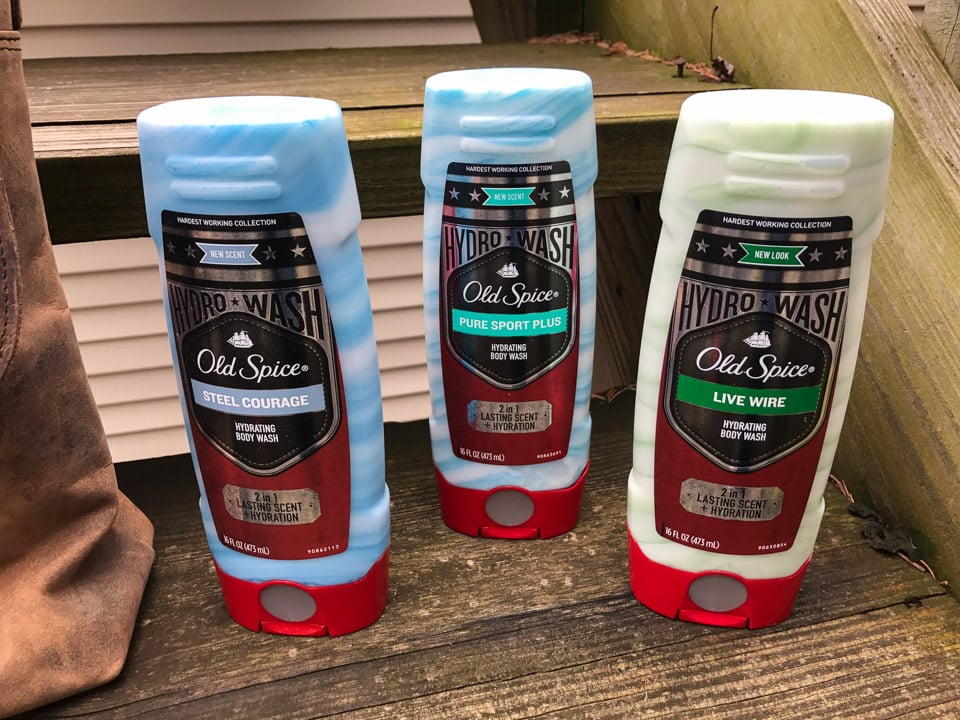 Hydro Wash is packed with special hydrating moisturizers designed to make your skin smooth and keep dryness at bay.
See those swirls? That's the shower gel and moisturizer keeping their distance until they meet on your skin - which helps the moisturizer get where it's going.
Hydro Wash works up into a nice thick lather, getting you good and squeaky clean! By the time you rinse off, the moisturizer has soaked into your skin.
Hydro Wash Pure Sport Plus is perfect for cleaning up after you deadlift 1000 pounds, then run 26.2 miles on the treadmill at the gym.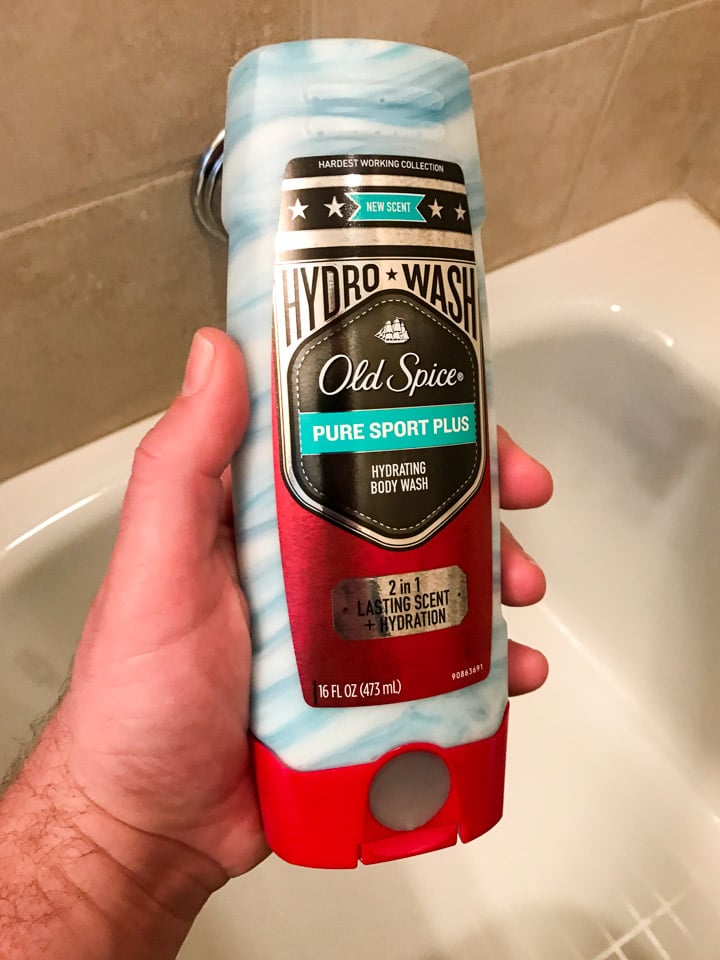 Not to be confused with Blue Steel, Hydro Wash Steel Courage will turn you into the world's greatest supermodel anyhow, with its warm mix of pineapple, rum, clove, sandalwood, and pepper. That also sounds like a really good cocktail.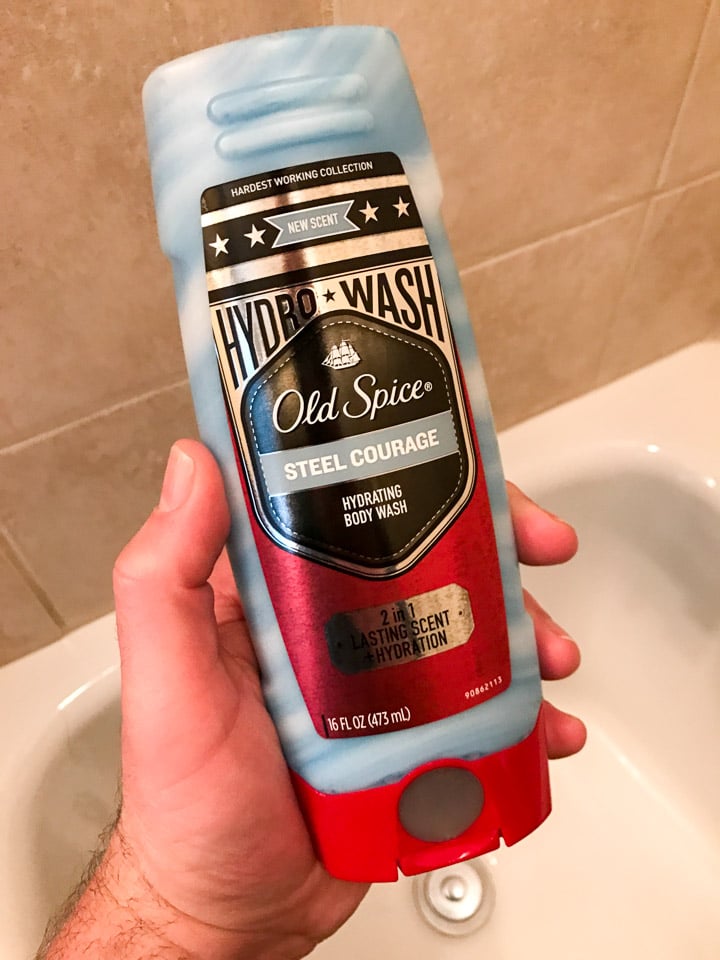 Hydro Wash Live Wire is our personal favorite, and not just because it's a different color. Its bright and powerful enough to snap us out of our morning funk after that night out that we don't quite remember.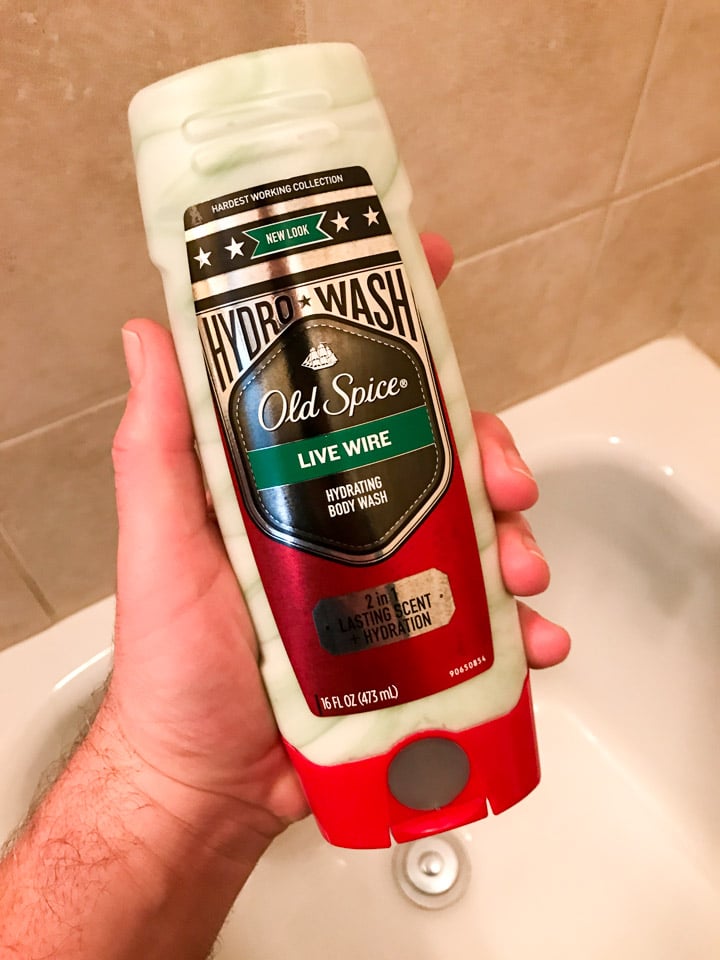 After a good Hydro Wash shower, we suggest using a scent-coordinated antiperspirant to help keep sweat from ruining your mojo.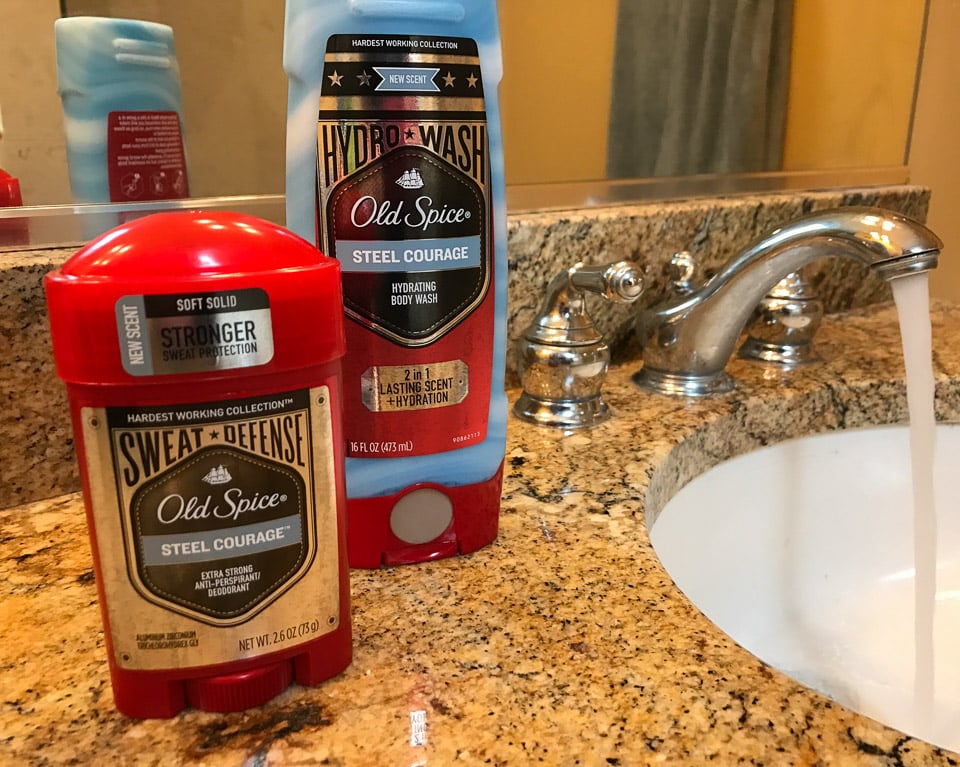 Old Spice Hydro Wash is the perfect wingman for all your manly pursuits.