The Awesomer is reader-supported. When you buy through links on our site, we may earn an affiliate commission. Learn more.
Jurassic Park Baby Raptor Tiki Mug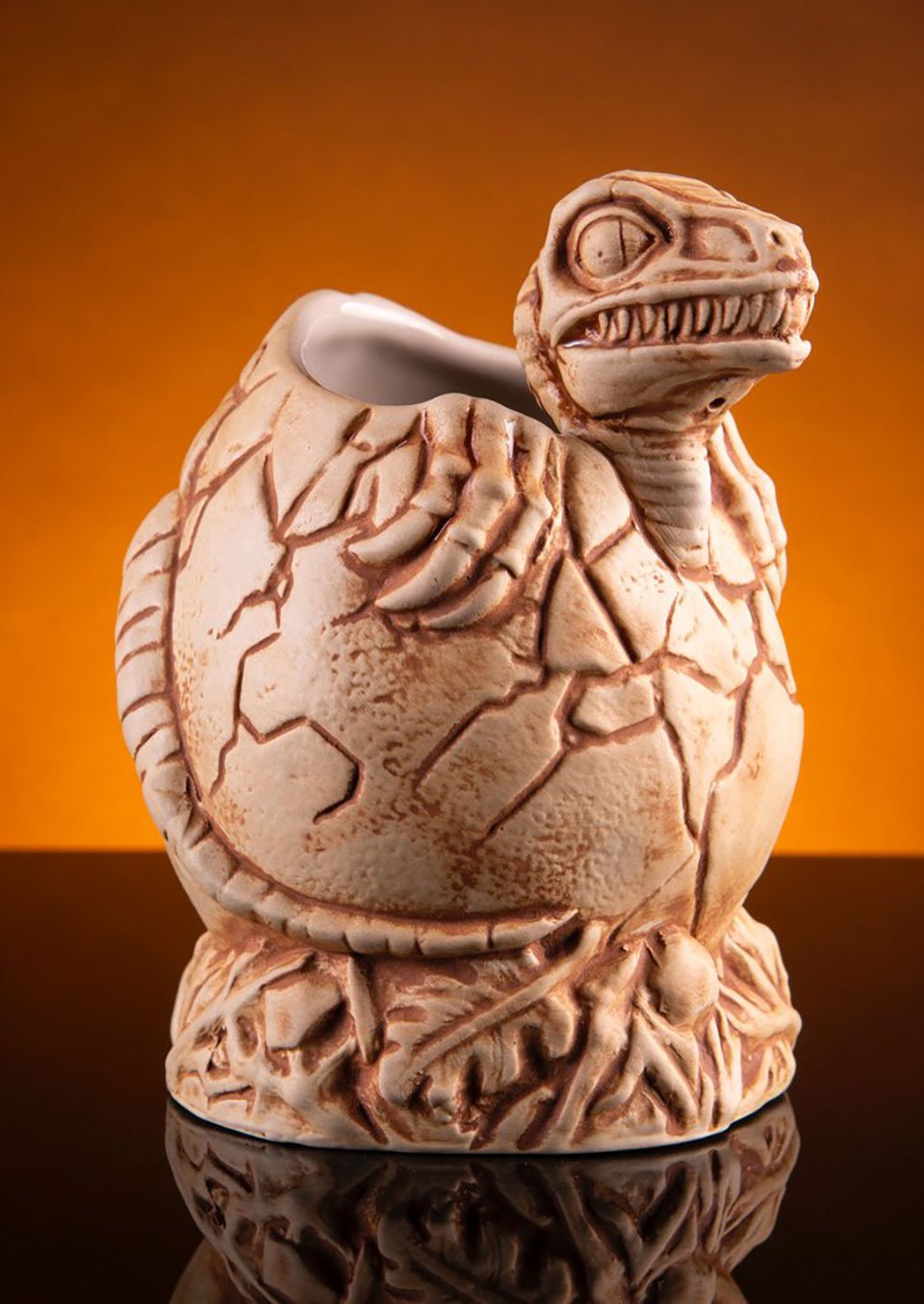 Mondo's latest tiki mug is designed to look like one of Jurassic Park's baby raptors breaking through its shell. The mug has a 1.6oz capacity and comes in three limited edition variants. A fourth variant will be limited to the Alamo Drafthouse.