iLikeMaps City Map Pillows
geography | maps | pillows | September 23, 2021
Words by Vic Arkoff
Montreal artist Olivier Gratton-Gagné is obsessed with maps. Olivier applied his coding and graphic design skills to data on OpenStreetMap, and his iLikeMaps project was born. Based on satellite imagery, each 18″x18″ pillow design is a contemporary work of art, appearing both abstract and detailed with identifiable avenues.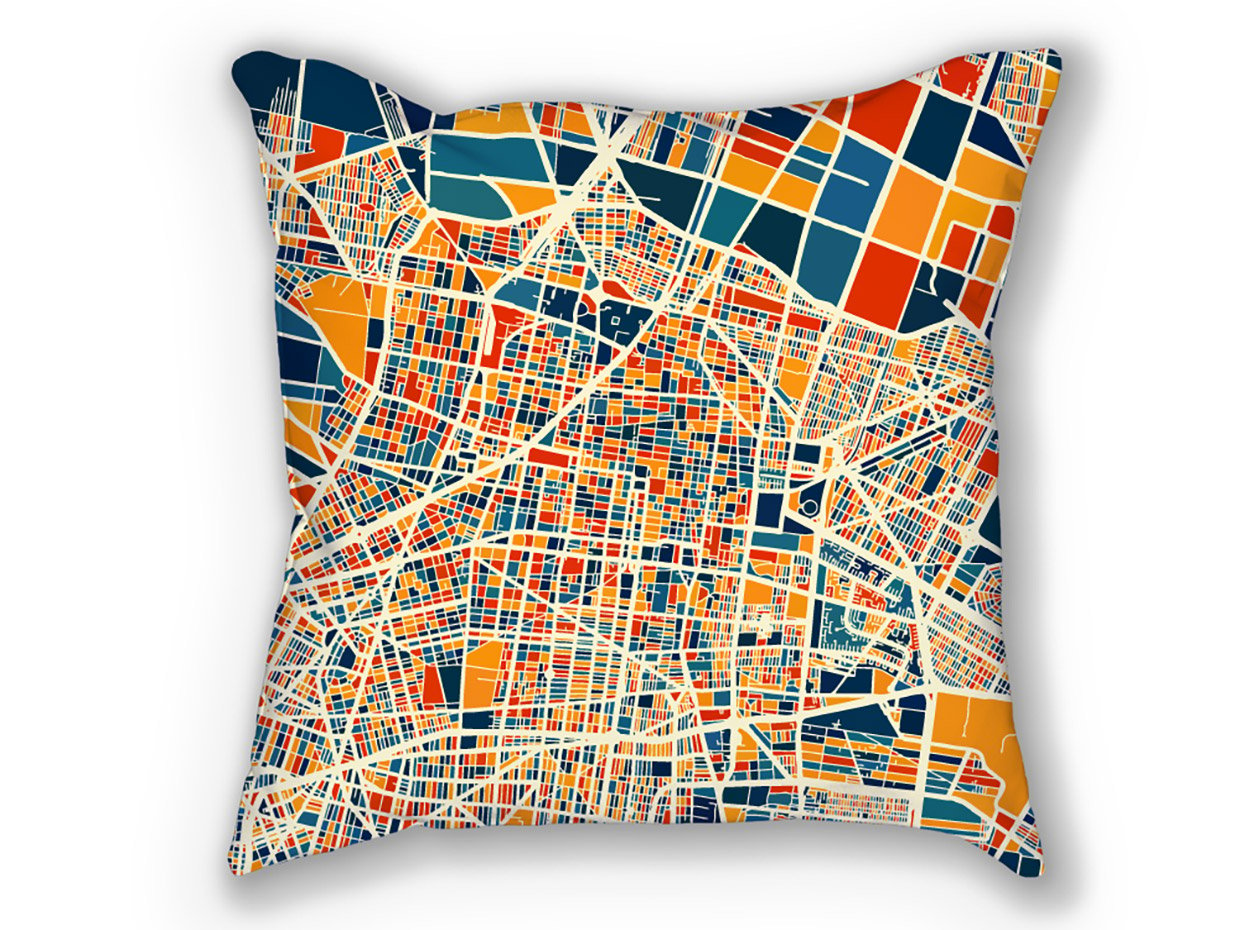 Oliver chose his iLikeMaps chroma color scheme for a myriad of world capitals, exotic destinations, and mid-sized North American hometowns from Amsterdam to Anaheim, Rome to Riyadh, New Delhi to New Orleans. Half the fun is studying the patterns to try and decipher the location or familiar points of interest.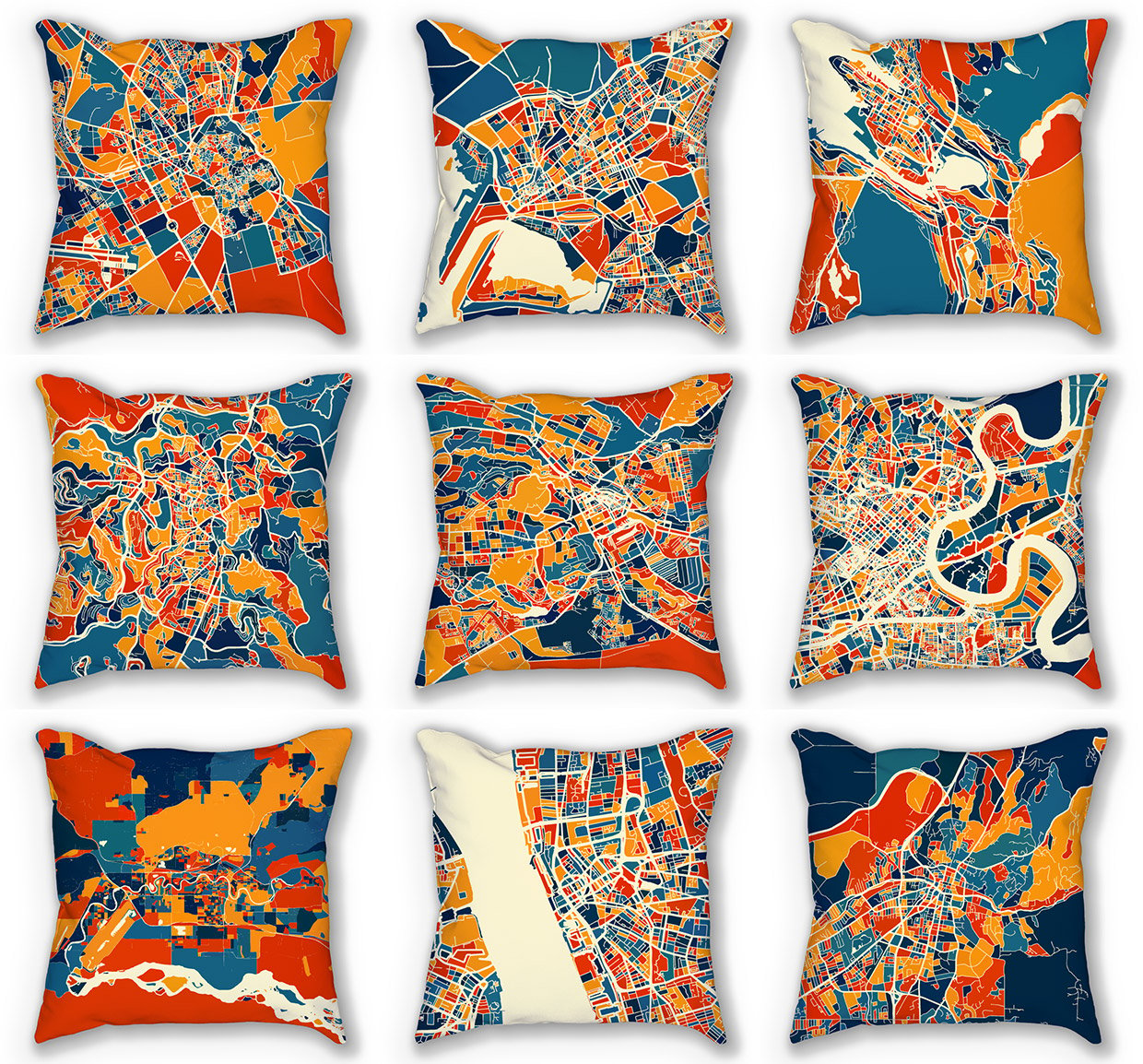 Don't see your favorite city in Olivier's deep atlas? Need a Kalamazoo or Kathmandu housewarming gift? He loves the challenge of customizing maps for new places, colors, and sizes to suit, and also makes frameable prints, phone cases, totes, and shower curtains. Pillows are printed on both sides in a spun polyester fabric and are sewn in an ethical shop in Los Angeles.