The Awesomer is reader-supported. When you buy through links on our site, we may earn an affiliate commission. Learn more.
How The World Ends Tee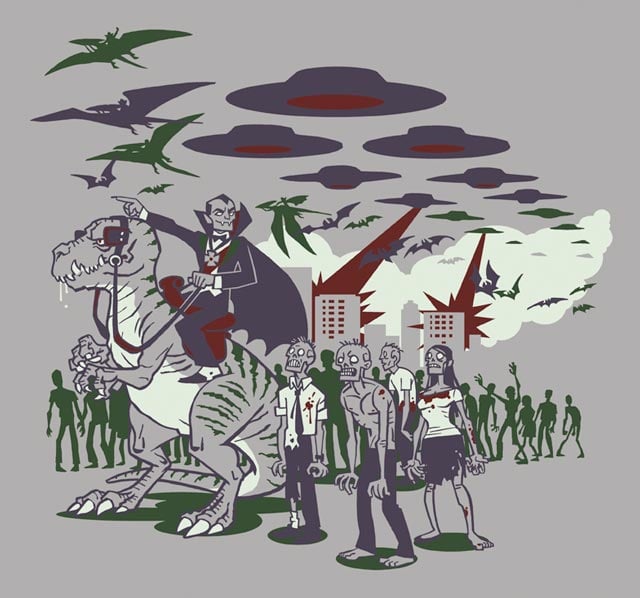 Packed with enough villains and monsters to end the world several times over, Travis Pitts' This Is How The World Ends tee has you covered for nearly every apocalyptic scenario.