Coil-Spring Pencil Holders
Ideal for woodworkers with a techie bent, these coil-spring pencil holders have rare earth magnet bases and can hold everything from pencils and LED flashlights to screwdrivers.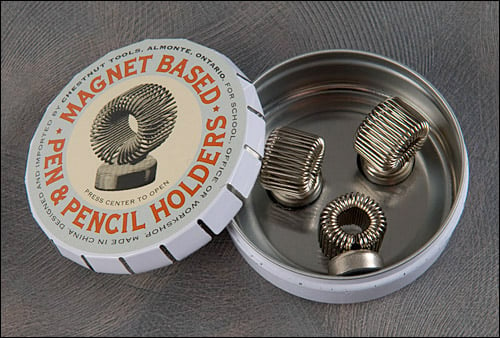 When you buy through links on our site, we may earn an affiliate commission. As an Amazon Associate I earn from qualifying purchases.