The Woodsman Garden Tool
Wilson and Ben from Rebel Garden Tools create "bad-ass tools for farmers, foragers, and landscapers." The Woodsman combines a fire rake, a heavy-duty rake, a wide hoe, and a narrow hoe. It can clear vines, bushes, and invasive plants and can also help fight wildfires. It has an AR-400 steel head and a handmade wood handle.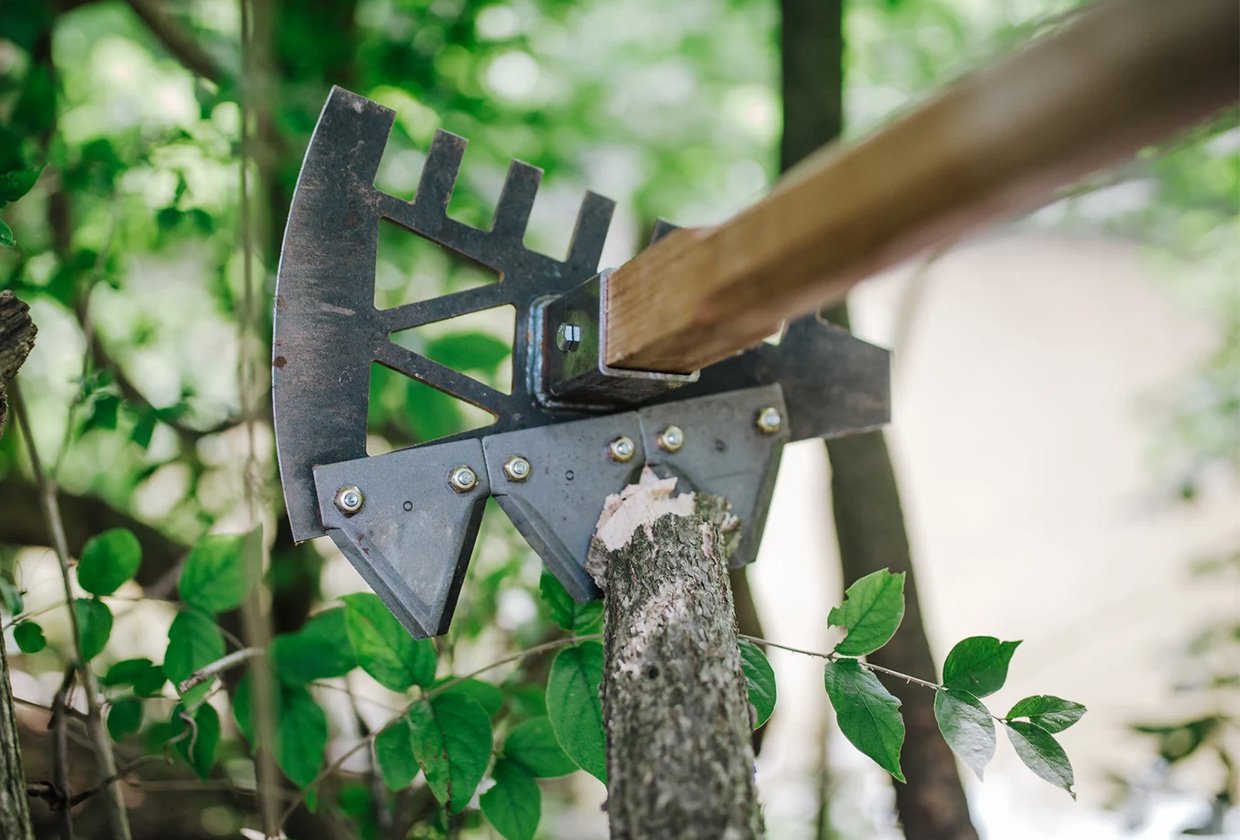 When you buy through links on our site, we may earn an affiliate commission. As an Amazon Associate I earn from qualifying purchases.