Bulleit Bourbon Coffee
bourbon | coffee | drinks | September 29, 2017
Happy National Coffee Day, folks. Since we want to be a part of the movement, we think a coffee cocktail is in order. Fortunately Bulleit and Revelator Coffee have whipped up a recipe just in the nick of time to wave goodbye to National Bourbon Heritage month.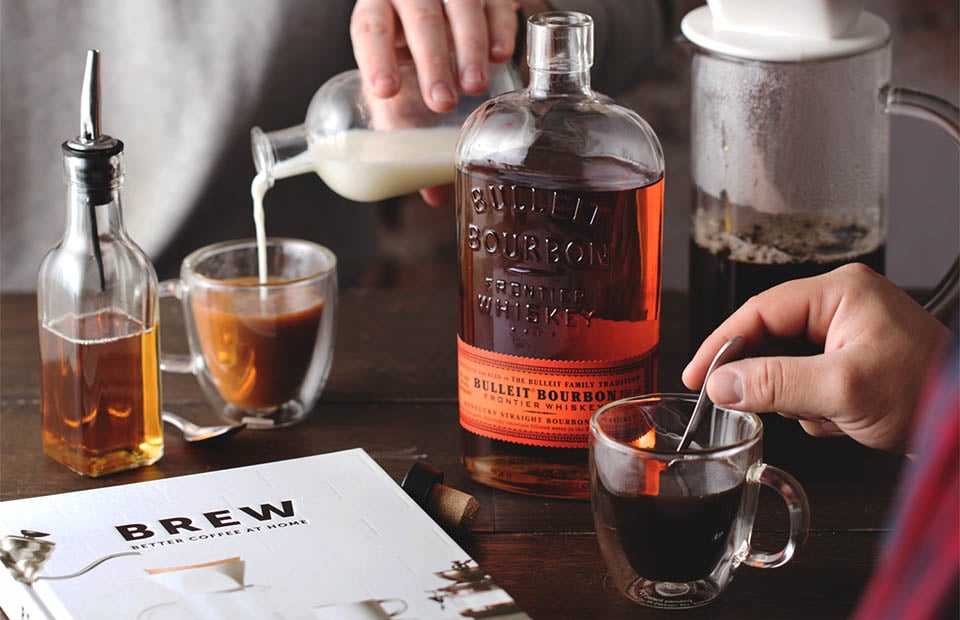 Bulleit Kentucky Coffee with Vanilla Brown Sugar Syrup

2.5ox Revelator Coffee Petunias Blend cold brew
1.25oz Bulleit bourbon Vanilla brown sugar (to taste)
Creamer (to taste)

Directions: Combine cold brew and bourbon in a glass. Add vanilla brown sugar syrup and creamer to taste.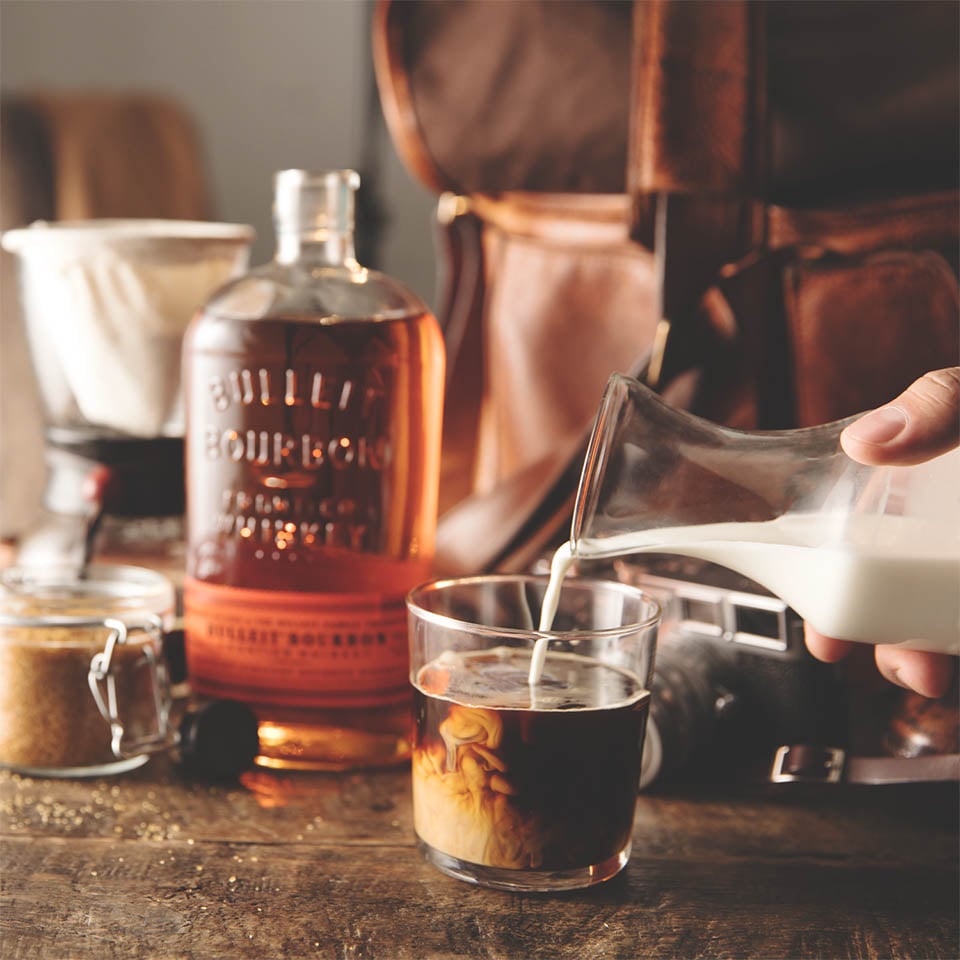 Vanilla Brown Sugar Syrup

1C water
1C brown sugar
1 vanilla bean, split in half

Directions: Boil water. Stir till brown sugar dissolves. Add vanilla bean. Simmer for 5 minutes. Cool and store in fridge for an hour, then strain through a sieve and discard the solids.