The Awesomer is reader-supported. When you buy through links on our site, we may earn an affiliate commission. Learn more.
2013 BikeEXIF Calendar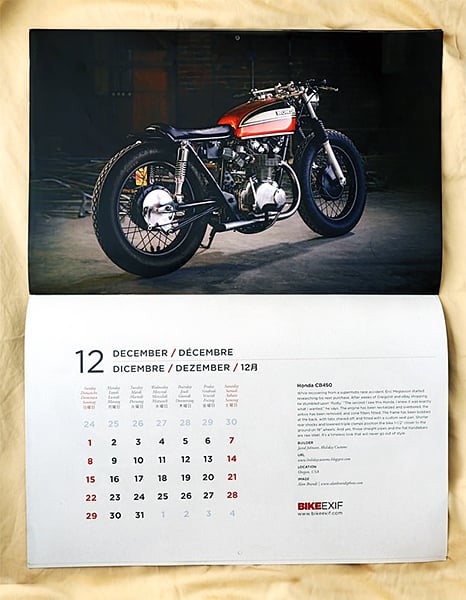 A 13-month calendar featuring the world's best bikes, from vintage-themed racers to raw zero-styles. At 16.625″ x 10.75″, it's much larger than its predecessor, the better to ogle the bikes.