Indian Motorcycle's 2023 Models
2023 | indian motorcycles | motorcycles | November 9, 2022
Words by Vic Arkoff
So many choices. That's what Indian Motorcycle is throwing at bikers with its largest ever model year lineup. From Scout to Pursuit to an all-new Challenger Elite, the American maker has a 2023 model for any rider, plus limited editions, a slew of lineup enhancements, and the introduction of the FTR Sport.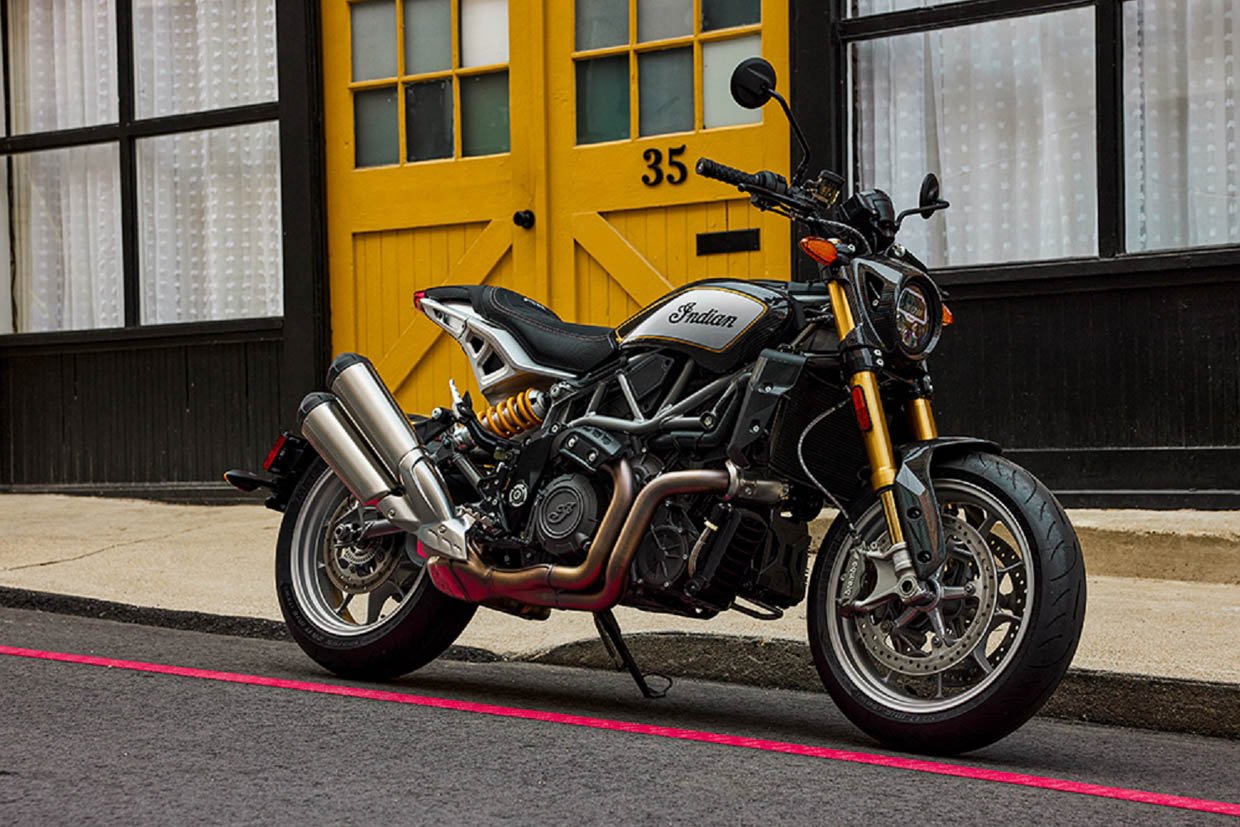 It's a lot to take in. Indian has four distinct 2023 FTR models alone: FTR (a unique take on American V-twin performance), FTR Rally (the one with knobby tires), FTR Sport (replacing FTR S as the mid-range trim) and the premium FTR R Carbon. Pricing for the FTR lineup begins at $13,499 USD /$16,699 CAD.
Then there's the bold Indian Challenger Elite, a super limited edition of 150 clad in Sapphire Blue Smoke Paint with Black Smoke and Titanium Metallic Smoke accents. The PowerPlus engine touts a best-in-class 122 horsepower and 128 ft-lbs of torque. Premium features include: Sport, Standard, and Rain ride modes; electronically adjustable rear suspension preload from Fox; smart lean technology; an adaptive LED headlight; LED driving lights; adjustable flare windscreen; spacious select floorboards; heated grips; 6.5" Powerband Audio with saddlebag speakers; and new precision cut five-spoke wheels.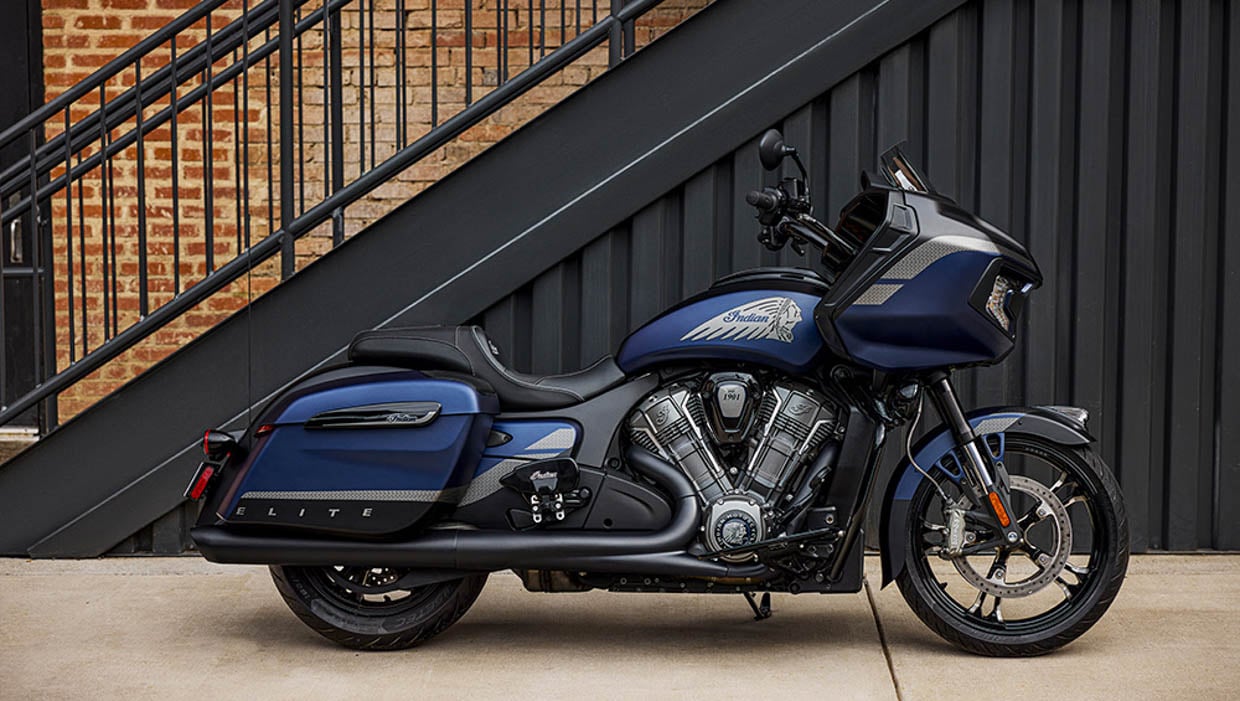 Indian also made a bunch of ride-enhancing updates throughout the line: a retuned front braking system for a firmer feel; a new slipper clutch to improve performance; speedometers that were moved higher for easier viewing; and a sport exhaust muffler is now standard on all models.
Indian Springfield models now come with standard LED lighting. Chieftain, Indian Challenger, Roadmaster and Indian Pursuit models now feature a redesigned LED headlight to improve the spread of light so the rider can see what lies ahead, while also making them more visible to other motorists. All that plus a pile of accessories and merch makes this the most bountiful Indian rollout in quite some time.