Zombie Costume T-Shirt
At first glance people might suspect that you're not properly dressed for Halloween, but the joke will be on them once you reveal the hidden surprise on the underside of this clever tee from Deez Teez.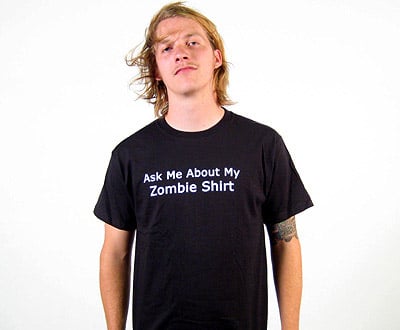 When you buy through links on our site, we may earn an affiliate commission. As an Amazon Associate I earn from qualifying purchases.