Zesen Power Strip Work Light
The perfect outlet strip for any workbench – this four-foot-long strip from Zesen has 10 wide-spaced outlets, a duo of 3.4 amp USB charging ports, surge suppression, and a pair of bright LED work lights that can be aimed downward towards your work surface. Measures 37.5″ W x 6.69″ H x 2.16″ D.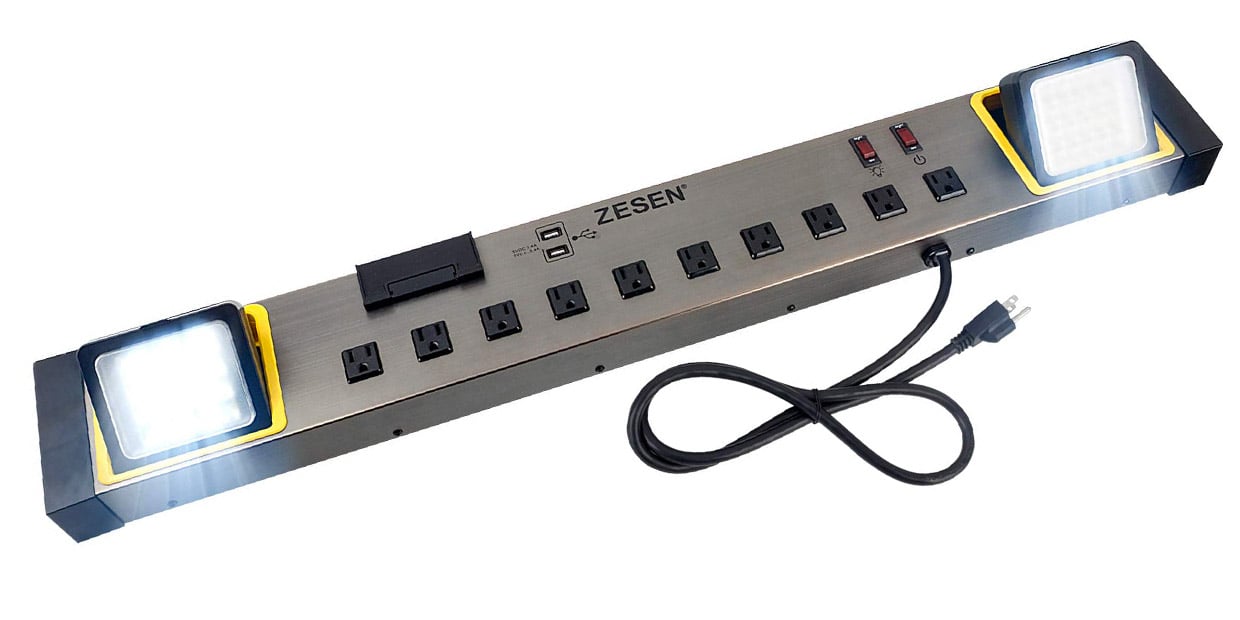 When you buy through links on our site, we may earn an affiliate commission. As an Amazon Associate I earn from qualifying purchases.