Yelling at Cat Meme Ugly Shirts
The reality show ladies yelling at a cat meme has truly blown up, so take advantage of this buzzworthy trend while it lasts with a pair of ugly holiday shirts from ShirtPunch and cod-designs. They're sold individually, but make way more sense when you pair up with a friend. Available on T-shirts, long sleevs, hoodies, and more.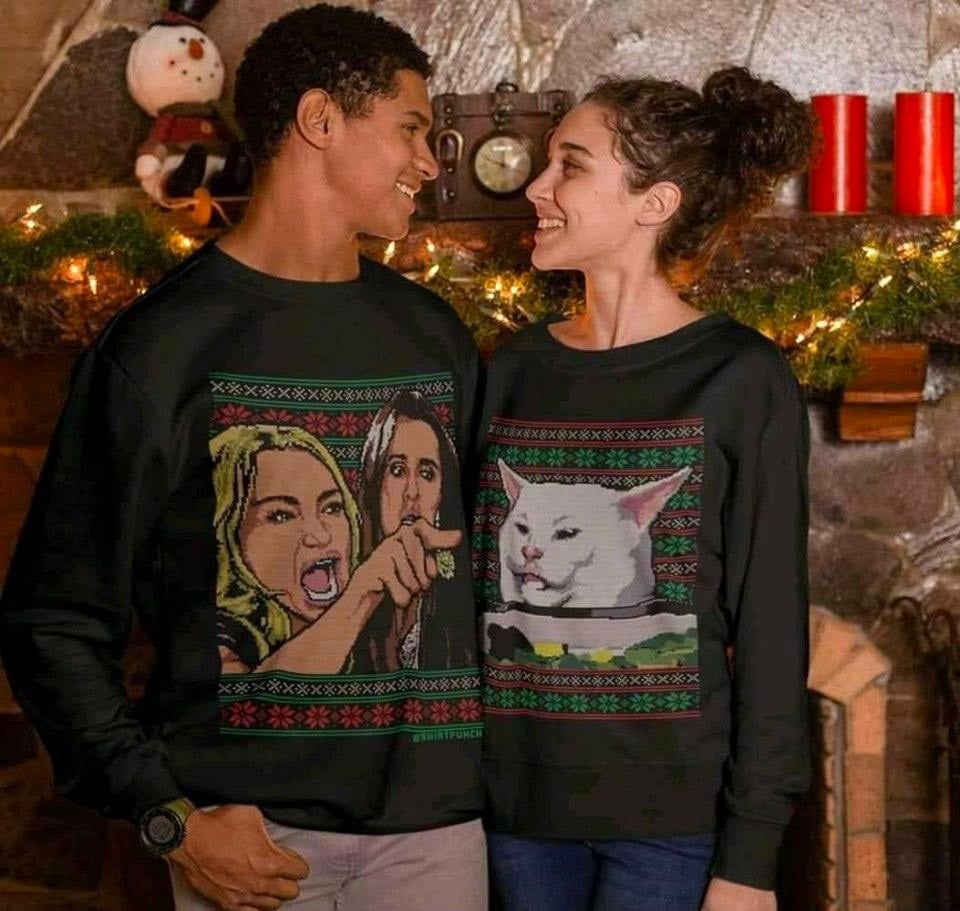 When you buy through links on our site, we may earn an affiliate commission. As an Amazon Associate I earn from qualifying purchases.