Xiem Artist's Tool Bag
Keep all of your art supplies organized and ready to use in Xiem's versatile tool bag. It features a metal frame wrapped in durable canvas and a wooden handle. Inside, you'll find two large compartments, 16 holsters, and 17 pockets in a variety of sizes. It's ideal for carrying ceramic tools, paintbrushes, pens/pencils, and more.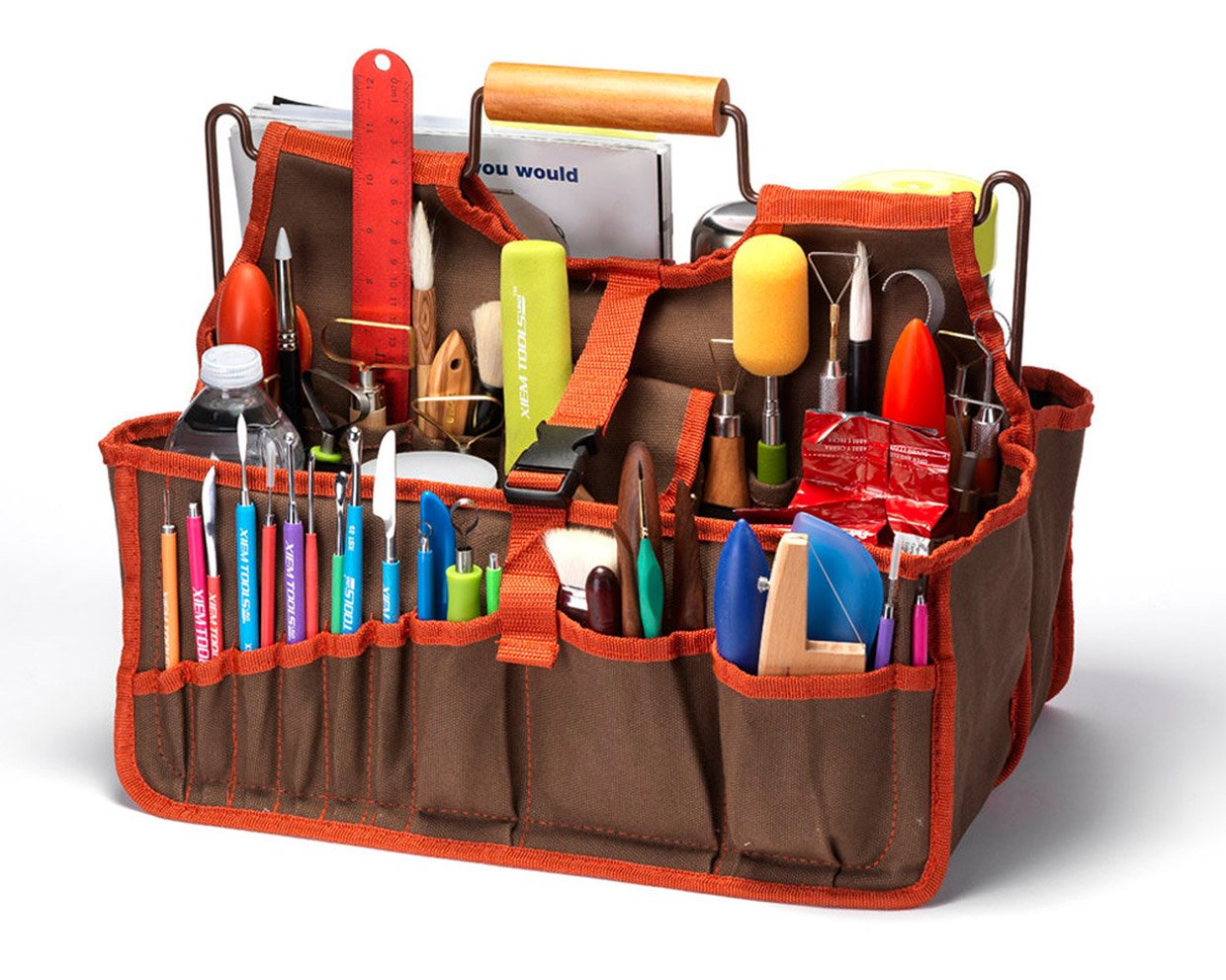 When you buy through links on our site, we may earn an affiliate commission. As an Amazon Associate I earn from qualifying purchases.