The Awesomer is reader-supported. When you buy through links on our site, we may earn an affiliate commission. Learn more.
TTi-150 Titanium Dice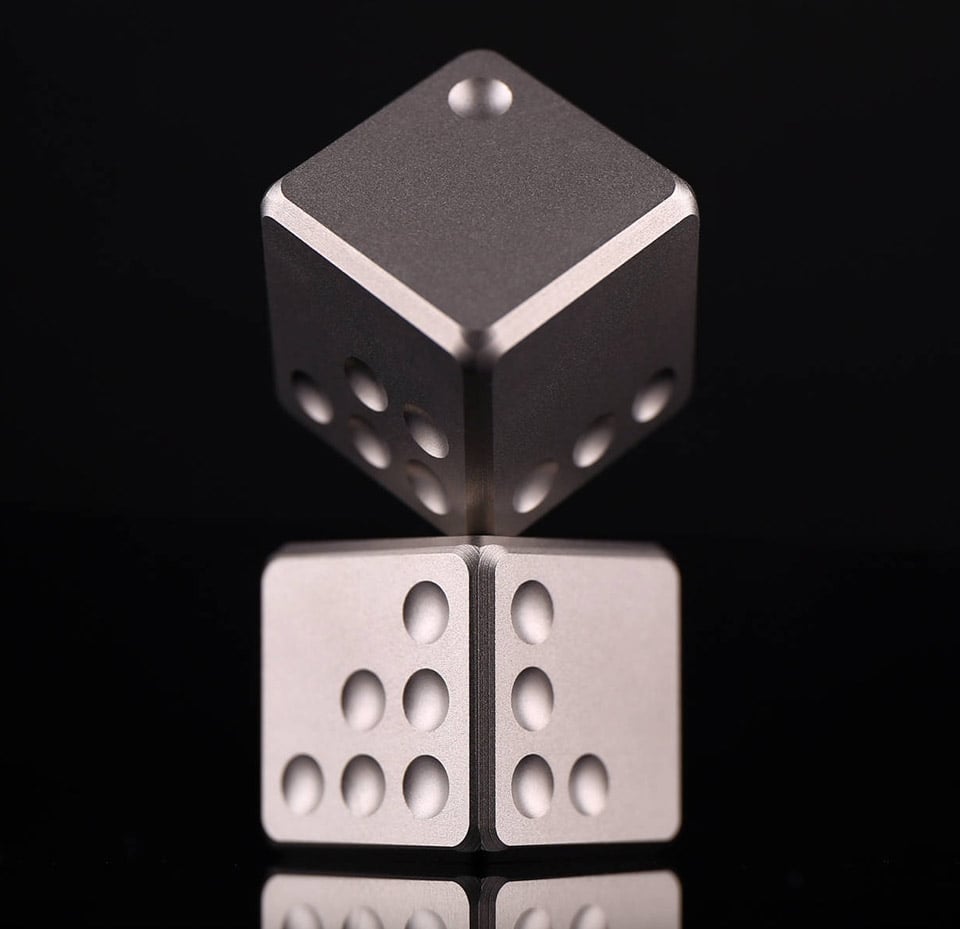 Eyepetizer's distinctive metal dice are made of grade 5 titanium, and feature precision-machined pips which ensure accurate and fair rolls every time. Each one is CNC milled, with no casting or welding. Also available with a traditional pip layout.