The Awesomer is reader-supported. When you buy through links on our site, we may earn an affiliate commission. Learn more.
Trucked Ice Cream Swim Shorts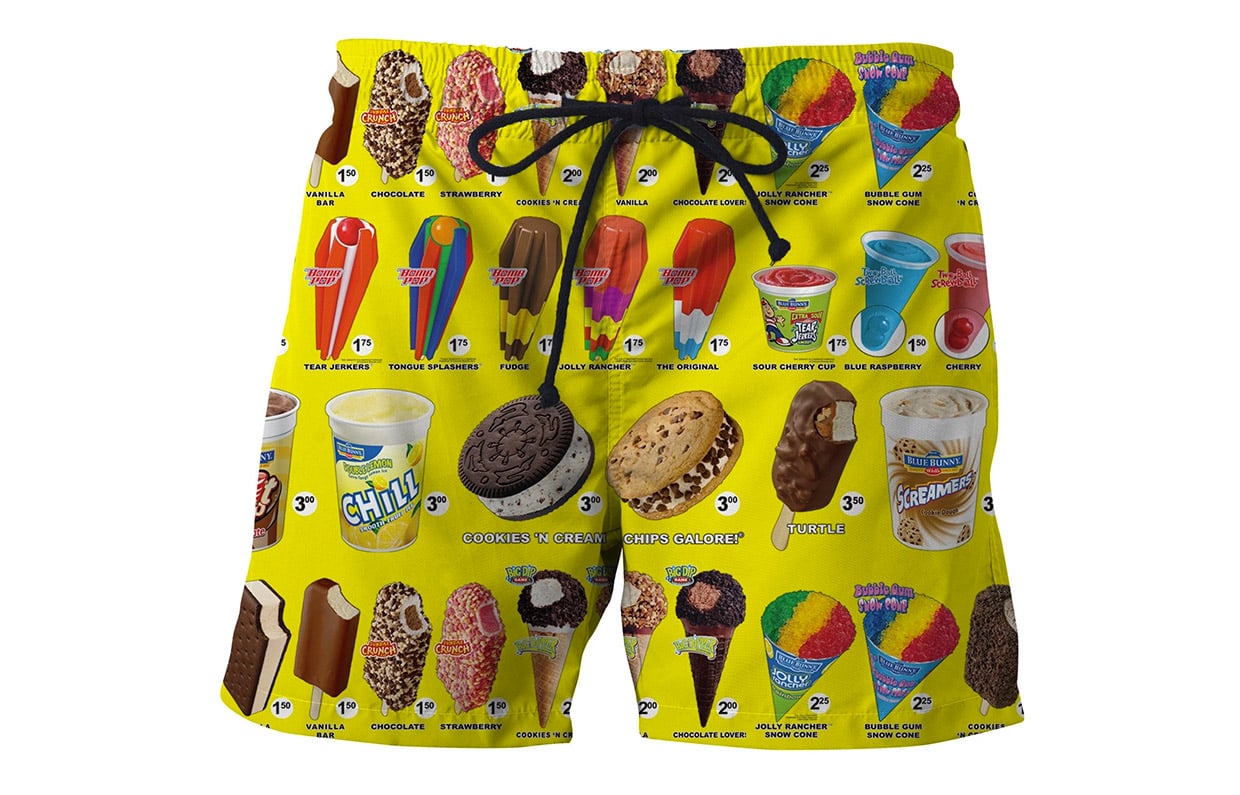 There's more than one way to cool off on a hot summer day. Celebrate two of our favorites the next time you hit the pool or the beach with these whimsical swim trunks which look like the menu from an ice cream truck. Bonus points for the designer's name: Trick Moranis.