Tibida Binary LED Watch
Maximize your nerd appeal with the Tibida LED watch: the first two modes are fairly simple, while the final binary mode which gets geek-ah-rific. Available in red, blue, black, or orange.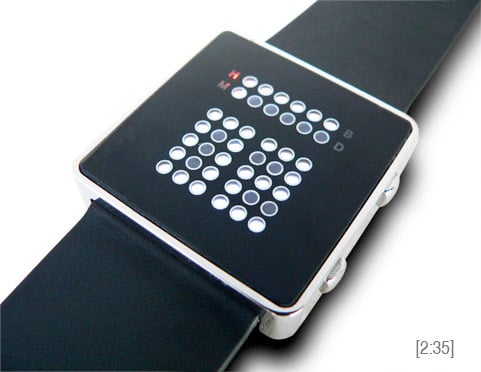 When you buy through links on our site, we may earn an affiliate commission. As an Amazon Associate I earn from qualifying purchases.