The Awesomer is reader-supported. When you buy through links on our site, we may earn an affiliate commission. Learn more.
The Karate Kid Miyagi-do Kit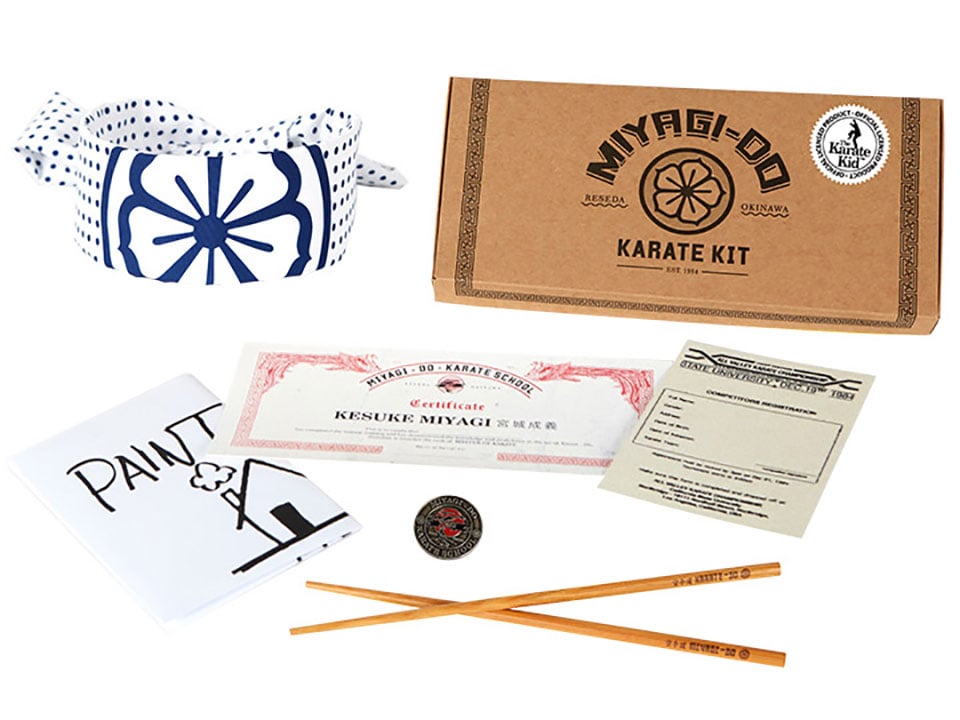 "I'm being your goddamn slave is what I'm being man!" The Karate Kid Miyagi-do Karate Kit packs replicas of props from the original film – the headband, a pin, a "Paint the House" note, a pair of chopsticks, and a registration form for the All Valley championship.