The Awesomer is reader-supported. When you buy through links on our site, we may earn an affiliate commission. Learn more.
Test Tube Sculptures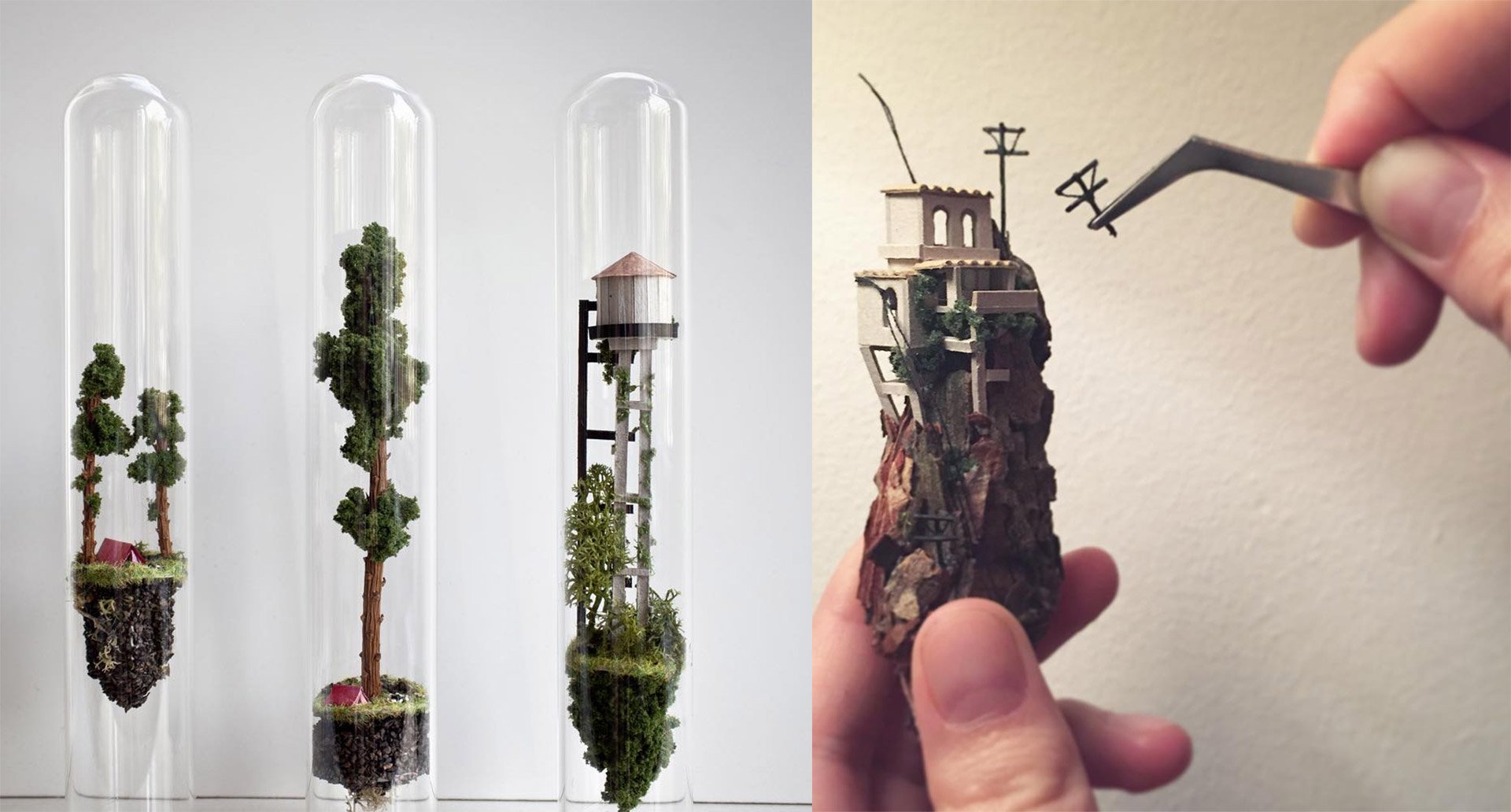 For her series Micro Matter, graphic designer and artist Rosa je Jong creates intricate models of buildings and trees using an X-Acto and tweezers, then sets them gingerly into test tubes and vials. More on Instagram and Dribble. Sculptures start at €120 (~$130 USD).