SpinBase Turntable Speaker
Placing a turntable close to a speaker can cause unwanted feedback and resonance. But the SpinBase uses proprietary tech to eliminate these issues, so it can sit right underneath your record player. It kicks out room-filling sound and works with any turntable. It also doubles as a Bluetooth speaker. Measures 18″ w x 13.5″ d x 3.25″ h.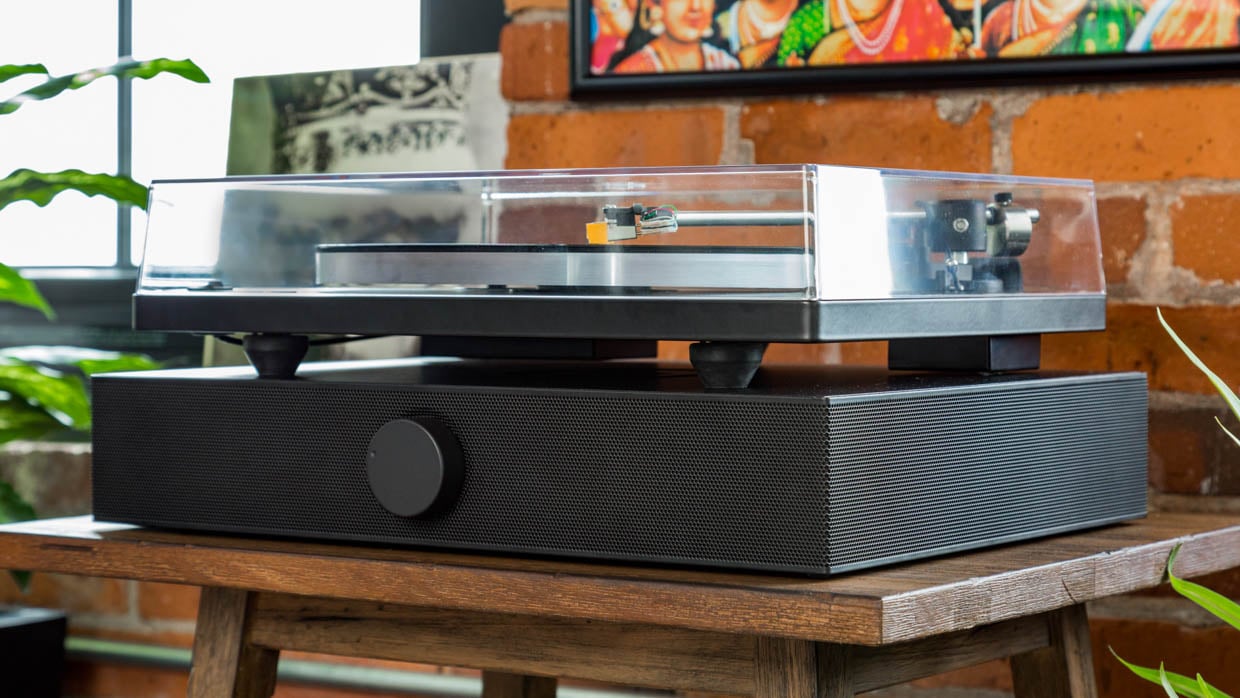 When you buy through links on our site, we may earn an affiliate commission. As an Amazon Associate I earn from qualifying purchases.